Nevskoye Design Bureau: Admiral Kuznetsov will be upgraded to MiG-29K / KUB
The head of the Nevsky Design Bureau (PKB), which developed the ship modernization project, Sergey Orlov, said that during the modernization of the Admiral Kuznetsov aircraft carrying cruiser, a revision will be made for deck-mounted MiG-29KK / KUB aircraft.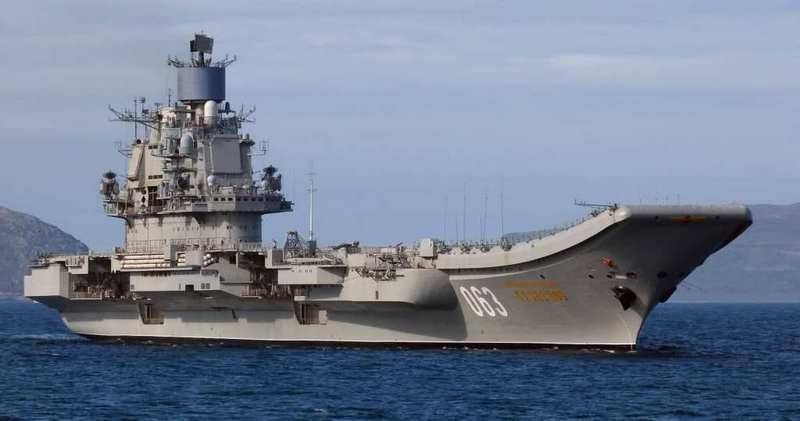 In an interview with TASS, Orlov said that MiG-29K / KUB, Su-33 airplanes and several types of helicopters would be based on the cruiser. Just under the MiG-29K / KUB you need to make some improvements. In the course of the modernization, practically the whole complex of aviation technical ship systems will be replaced.
It should be recalled that the tests of the MiG-29K / KUB fighter on the Admiral Kuznetsov were launched in the 2016 year. During the long cruise of the aircraft-carrying cruiser to the shores of Syria, these aircraft were part of the ship's aircraft group.
According to the tactical and technical data of the ship, the air group of 24-26 aircraft and 12 helicopters is located on the cruiser. The composition of the wing is 660 people. In addition, anti-ship and anti-aircraft missiles are located on the Admiral Kuznetsov
weapon
and artillery mounts.
The contract for the repair and modernization of the Admiral Kuznetsov aircraft-carrying cruiser was signed in April. It is planned that the repair will last until 2021, when the cruiser returns to the Naval
fleet
RF The cost of repair and modernization, according to preliminary estimates, will be about $ 1 billion.
Nevsky PKB is the only bureau in the country that designs aircraft carriers and amphibious ships of various classes.
Ministry of Defense of the Russian Federation