The situation in Syria. Hama killed "close to Assad" scientist
More 500 militants have settled their legal status with the authorities of the SAR in Daraa. Turkey attempted to negotiate with the terrorists in Idlib. In Hama, the Syrian scholar Asbar exploded in a car. Reports about it
FAN
with reference to local sources.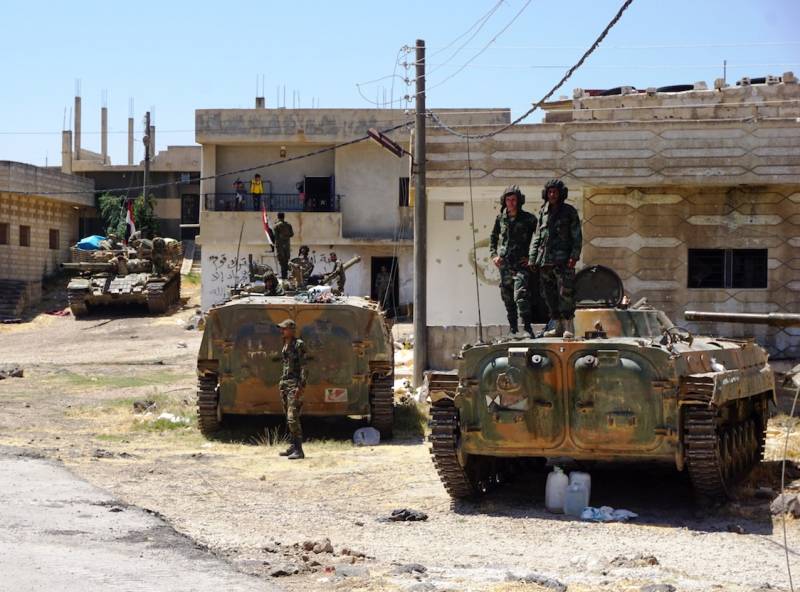 About 500, former opposition radicals received amnesty in the province of Daraa. All of them were tested and got the opportunity to return to a peaceful life. Earlier, thanks to the mediation of representatives of the Russian Center for Reconciliation of the warring parties, the militants agreed to transfer to the authorities part of the settlements in the province.
Tensions between the Syrian army (CAA) and the radicals of illegal armed groups continue to grow in the west of Idlib province. From the side of the province of Hama, additional units of the CAA were deployed to the borders of the region At the same time, Ankara attempted to come to an agreement with the Islamists "Jebhad al-Nusra" (banned in the Russian Federation) so that the group would cease to resist the Syrian army. The terrorists rejected the proposal of the Turkish side.
In the city of Hama, a Syrian scientist, the head of the Masiaf Research Center, Aziz Asbar, died in his car in an explosion, who, according to opposition media, was close to Bashar Asad and was engaged in the development of a chemical
weapons
. In addition, Asbar was allegedly involved in the implementation of the Iranian missile program. Local sources suggest that the Israeli intelligence services could be behind the liquidation of a scientist.
The Syrian army began to force its forces to the eastern regions of Essaouida province. Units of the 42 Brigade of the 4 Armored Division, previously based in the south-west of Dara, arrived in the region. Soon, the troops will begin operations to clean up the province from the underground groups of the IG (the group is banned in the Russian Federation), which are still hiding in the desert area of ​​Badia ash-Sham.
http://www.globallookpress.com