Media: China in Syria - a "nightmare scenario" for the United States
Western media described one of the "nightmarish" scenarios for the further development of the situation in the Syrian Arab Republic. A "nightmarish" course for the US coalition. According to the Austrian edition of Contra Magazin, the most "nightmarish" scenario will be China's participation in the antiterrorist operation in Syria along with Russia and Iran.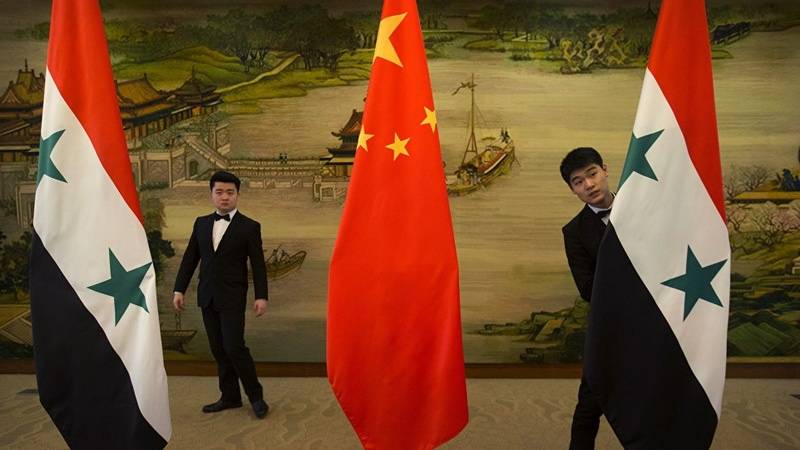 As the author writes, this situation can occur at any time. The Chinese ambassador to the Syrian Arab Republic, Qi Qianjin, has previously said that China intends to provide more help to the people of Syria and the Syrian government of Bashar Assad. And these are not mere words, the newspaper writes, currently a large number of jihadists arriving from China associated with the "Al-Qaeda terrorist group banned in Russia supported by the United States and some Gulf countries" have accumulated in the Syrian province of Idlib, and Beijing is strongly interested "in the destruction of the Uyghur terrorists, who in recent years, thousands of migrated from China to Syria".
The publication notes that if China joins Russia and Iran, which help the legitimate government of Bashar Assad in the fight against terrorists and militants, then the entire territory of Syria will be under the control of the government army, and this does not suit either the United States or many Gulf countries.
http://www.globallookpress.com/