All people are brothers. Favorable tale of today
Have you ever thought, dear readers, about the fact that some words and concepts have eaten into our brain so much that they have become an axiom? An axiom whose correctness seems to be stupid. And why? This is the truth! Or, more applicable to our topic - dogma.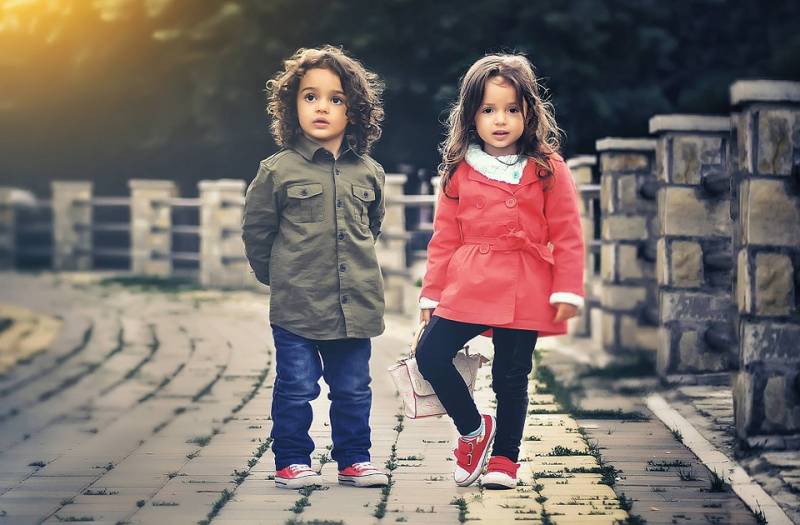 Every day you can hear from the television screens: "brotherly people", "help to the brotherly people", "at the head of the brotherly people are pro-American government" and the like.
It seems all around the brothers, but for some reason in case of which we are left alone with the danger. The brothers are disappearing! And appear. Then. When we, at the cost of many sacrifices and deprivations, we eliminate the danger.
Immediately, we note that all of the above applies to today. Events 75-year-old passed, steel
history
, they need to be remembered, but to cite as an example today is more than impractical. At least in the context in which we argue.
We translate: what happened, it was. It is what it is. Accordingly, all determine the realities of today. With all that it implies.
Actually, we want to talk about how we really brothers these above-mentioned "brotherly nations." Which, we note right away, have so much of us as they are, without particularly straining in terms of reckoning.
No, no one talks about joint wars, no. But even in the political wars from the "brothers" is not particularly help wait. In terms of the same vote in the UN. The principle of "own shirt" (robe, embroidery) closer to the body in the flesh.
That is, there is a series of actions and actions that in other times could well be called betrayal.
But we do not say that. Moreover, we often prefer not to even notice. We are a brotherly people. We'll take the last shirt off to hand over to the brothers. Themselves and live bare. And hungry. And the people did not betray. It was not the people's government that betrayed. We will speak with pleasure against this very government that has hidden in some western country. These are not brothers to us.
I wonder why the Americans have no brothers? Why do the Germans have no brothers? Even the Japanese somehow live without relatives. Live! And even richer than we are.
Our ideologues did their best. The ideas of internationalism are hammered into the heads of even those who have only heard about this concept. Even without understanding it, we continue to believe in what is not really. Anti-Russian ideas do not arise from the people. Everybody loves us.
Even a theory about the special mission of the Russian people has been created. We exist to save humanity! Nice of course. A sort of comic book characters. Only now, while we exist, others simply live ... And they don't give a damn about humanity ...
Strange, but "brotherly love" is almost always paid for with our blood. The blood of our soldiers. It is like a prerequisite for the emergence of fraternity. We save the people from total annihilation and get enemies through a historically rather short time.
No, they at the beginning become "brothers." Enemies afterwards. Such is the metamorphosis.
It is not worth enumerating those whom we helped to create our own states, to be saved as a people. Although the Finns, Georgians, Armenians, Lithuanians, Latvians and Estonians quietly fly in this category. But - not Slavs, so we just note the merits of our country in this matter.
But we are talking about today ...
Where did the fraternal Polish people go? With the brothers Bulgarians in general "House-2" in the flesh of some kind ... Serbian brothers, Montenegrins, Slovaks, Slovenes? On the "brothers" from the Arab world, we will talk separately.
The situation in which Russia is today has been created for a long time. Created by this very idea of ​​internationalism. Tsarist Russia, if it waged wars, then waged them for its own sake. For the sake of their interests. And the outcome of numerous wars were the acquisition or loss of Russia itself.
But mostly they were acquisitions. We began to fight for others after the socialist revolution.
We continue to play for the future. We listen to the whole record for one song. We are listening in the hope that others will be grateful to us for our patience. And they will answer us the same. Donate something for us, if necessary.
But it does not work that way. Others do not want to sacrifice. Look at how the rhetoric of the Armenian government is changing today. Is there a change in the people? No, there the people brought another government to power. People! And the wind of change blew. And he blew not in the direction of the "brotherly Russian people", but in the opposite direction.
And, of course, no fecal smell. The old government planted by Russia brought the country to a wave of popular anger. And the new is now fix everything, and brandy rivers will flow among the peach banks. We generally do not mind, good luck, of course, but there are nuances that we will talk about another time.
And what will happen if the wind still "inflates" Yerevan into NATO? With those soldiers and officers who today actually maintain peace in this region? That "live (yet) shield"? Become an occupier? Will they be driven out like naughty puppies? Perish in the conflict broke out? For what? Or for whom?
Americans, whatever we may say, perfectly assimilated simple truth. Any war, any international solution, and indeed all foreign policy should be at least self-sustaining. A good foreign policy should be profitable for the country. Profit! And not in perspective, but today, now!
For this you can use any means. From bribery and blackmail to direct invasion. This is not a game where the process is important. This is a work where the result is important! Result!
Look at this guy, the president of the United States, who put the whole world on his ears. Look at the result. He works! And it does its job well! Yes, the world is in a fever, the world is afraid, the world cannot calculate its next steps. So what?
Trump is not responsible for peace. He is deeply indifferent to the problems of the world. He is elected by the American people. He is chosen so that an American, a simple American, will live better. And he does it. For an American. For America.
And what about us? And we have gas in the apartment! Not all yet, but nonetheless.
And on the wave of oil and gas today we are best friends to the Arabs. We are helping the next brotherly people in the struggle for ...
Attention, the question. But seriously, with whom and for what are we fighting today in Syria?
Oh yes, we fight terrorism. Generously squandering their own resources (to hell with them, with airplanes and helicopters, probably still riveting, and probably) and, alas, we are losing our own citizens. What is more significant and weighty than ditched (mostly in non-combat situations) iron.
Today for us Syrians are a brotherly people. A little earlier there were Egyptians, Lebanese and others. And Iraqis. Also brothers. And then, after our treachery, the Iraqi brothers became the head of ISIS (banned in Russia) and gave fires. Everybody.
It is clear that the personnel officers who graduated from the Academy in the USSR and Russia, taking control of the herds of fanatics, could not but make them fighters. And the output turned out to be an army, with which we seem to be fighting, but to the creation of which we have twice put our hands. The first time, when they trained the entire former army of Saddam Hussein, the second time - when he was betrayed. And they ended up with thousands of officers who escaped to the terrorists.
You can criticize us, in the spirit of Channel One, they say, Saddam himself was bummed. Please, we do not mind. But the fact is difficult challenged on two issues.
I wonder if the Arabs have the right to disbelieve us now or not? Not Syrians, Lebanese, Egyptians, Qatari, but Arabs in general? Or will they conduct their own policy, independent of us, and of the United States and the EU? And exactly at that moment, when they realize their own strength, they will send us far away and for a long time.
Everyone understands that the war in this region is not against terrorism. Yes, and the terrorists, for the most part, are local clans, who simply want to control either the gas fields or the pipe through which the gas is transported.
That is why the actions of our negotiators on disarming gangs are so successful. Those who realized that it's better to give up part than to lose everything are being disarmed. Such is the alternative today in Syria.
What are we? In the future, we may receive some contracts for the rehabilitation of cities and fields. And maybe not get it. And if we receive, it's not we, but Gazprom, Rosneft, Lukoil and other joint-stock companies. No, who has shares of these companies, he, of course, will receive.
It is doubtful that President Assad does not understand that his oil is the basis of his independence. Let's help, build - and goodbye? And in the future again, "goodbye" in the style of Libya? Well, Assad hardly wants in the future for himself the fate of Hussein or Gaddafi. But have the same, if that.
Speaking about the Middle East, one can not but say about another important component of the overall picture. About Israel. Although, even if we do not say, there is someone who writes Israel, splashing saliva.
In general, Israel is a difficult question. And to say unequivocally, whether Israelis are friends with us or not, we will not undertake. Even despite the fact that a decent part of the population of our former.
However, with regards to Israel in general and its people in particular, we want to voice one thing. And at the same time to include Israel in the Middle East affairs, as one of the parties to the conflict.
Is it logical Full Israel wages war. But there is a small nuance: there is no oil in Israel. And yet, the Jews are fighting not for control over oil and gas fields, but for the preservation of their own state, their own people, if you like. That is why it was soon understood the essence and background of help from the USSR, the USA and others.
And if you put a number of Arabs and Jews? It is difficult to say how all of a sudden the Syrian brother became to us, that it was possible to give his life for him. Very difficult. Moreover, it is very difficult to say where the roots of this "fraternity" are. If everything is more or less clear with Belarusians and Ukrainians, it is possible to stretch this fraternity to Slovaks and Bulgarians, but somehow it is not clear to an Arab.
Maybe the Arabs in the past fought with us against the common enemy? No, we do not take Israel, this is not serious, and Israel was not the enemy of Russia and the Soviet Union. Brothers in faith? Well, someone, maybe, but not all. Built together, raised, revived? Also no.
It turns out that the expression about the "brotherly Syrian people" is nothing more than a marketing ploy from those who need it. This is a friendly people whose ruler simply hired the Russian army according to some agreements.
And that's fine. So many in the world do and many in the world earn it. True, the concept of "fraternal" is a little incomprehensible.
Well, absolutely letting go, let's put it like this: there, next to an Arab, a Jew is slightly higher in the text. Yes, the Jewish people themselves do not exactly consider themselves our brothers, but they persistently do not climb in them. Moreover, a huge part of this nation speaks the same language with us, moreover, the grandfathers and great-grandfathers of the modern "oppressors of the unfortunate Arabs" fought with the Russians against fascism. Anyway, then all the Jews were Soviet.
This is how you want, but this "poor" Palestinian, so that some of our readers shout there, is not very suitable for the role of a Russian brother. Even if he is a Palestinian, he is fighting the bloody Israeli regime in the name of some ideals there. He is Palestinian. Arabs. The same as the Egyptians, Libyans, Malians and others, who gladly took the USSR "on credit" with everything they needed, and after the Soviet Union started having certain problems, it was with great pleasure that they chose a different path.
That is, they found someone to start taking a loan.
In general, it is time for us to understand the fact that the world has changed and just became different. States have long been composed of a great many peoples. This explosive mixture is unstable. She is seething. Boils like lava in the crater of a volcano. Sometimes it explodes. Sometimes "falls asleep."
All our theories about ethnic unity are outdated. Today there are no pure national states left. Yes, and the stability of any state is easy to destroy, breaking the economic foundation. The world has long been divided economically, and not on some other basis.
And most importantly, those who eat well today absolutely do not want to eat worse so that someone does not go hungry. Today, for any piece of food, whether territorial, resource, you need to fight. Fight today, tomorrow, the day after tomorrow ...
So, it's time to move from world problems, from strategy, to solving tactical tasks. There is a "piece" - you need to pick it up. Pull out the opponent's throat. It's time to take care of your own country, of your own people, of your own children.
And first of all, to tackle their own internal problems, which are more than enough in Russia. And the preservation and support of the welfare of some countries, by bringing our contingents there and forgiving multi-billion debts, must be postponed until better times.
Brothers, if they are brothers, must understand. "Brothers" will simply be forced to do without freebies and Russian blood for the sake of their interests.