The network has a photo of the sinking aircraft carrier "America"
A photo taken at the time of the death of the American aircraft carrier America (CV-66), which sank in May 2005 year after testing various anti-ship on it, was published on the Internet
weapons
, Said
Rossiyskaya Gazeta
.
Of the four aircraft carriers built in 60-s, only he got the heroic fate of perishing in the name of ensuring the safety of future generations of ships - the designers who designed the aircraft carrier of a new generation, needed data on the impact of modern weapons on large-sized ships.
There was no such data in the United States, since not a single American aircraft carrier was sunk.
The fellows of "America" suffered a more prosaic fate: the CV-64 Constellation ("Constellation") was dismantled for scrap; CV-67 John F. Kennedy was turned into a museum that barely kept afloat due to lack of funding; from the aircraft carrier CV-63 Kitty Hawk also wanted to make a museum, but due to lack of money, they changed their mind and began to prepare it for recycling.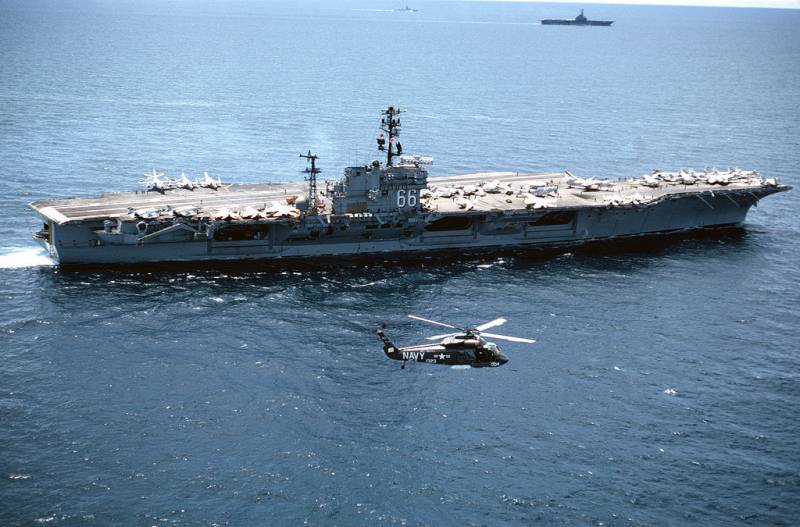 Initially, seafarers 'plans to put the CV-66 to the bottom caused a wave of public outcry, and in the first place this was due to the aircraft carrier's name. But then Admiral John Natman explained that "America", with his heroic act, would make the last and vital contribution to the national defense of the country. The protests subsided.
In April, 2005, the ship was towed into the ocean for several hundred kilometers from the coast of Virginia (Virginia). Then the beating began. The sappers placed dozens of charges on the aircraft carrier that simulate hitting torpedoes and cruise missiles. Four weeks thundered explosions below and above the waterline. But the ship only rocked and remained afloat. And only May 14 he began to roll on his nose, and then sank, dropping to a depth of about 6 kilometers.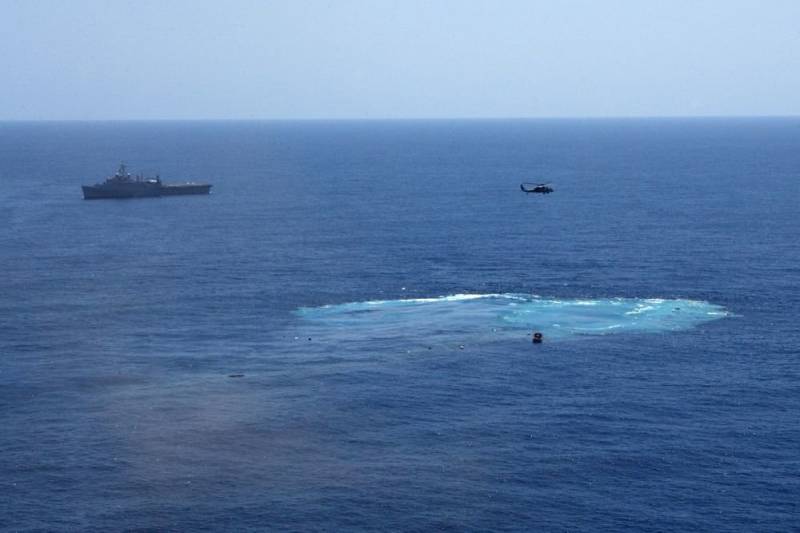 https://ru.wikipedia.org, https://twitter.com/o_gilvi