The Ministry of Defense of the Russian Federation: Disappointed with the inability of the United States to "keep its mouth shut"
The Russian Defense Ministry expressed disappointment with the American side as unable to maintain confidentiality by agreement of both parties, the Russian military said in a statement, and also confirmed that the head of the General Staff, Valery Gerasimov, sent a letter through a confidential channel to his American counterpart Joseph Dunford.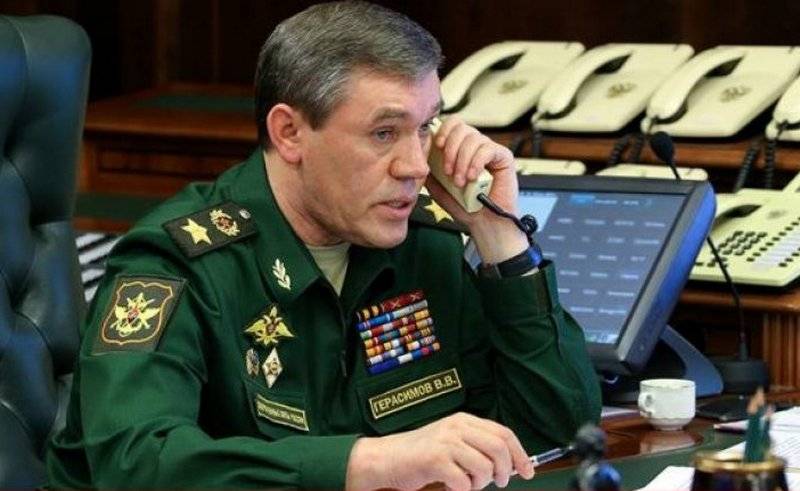 In a confidential letter, the head of the Russian General Staff informed his American counterpart about measures taken by the Russian armed forces and the Syrian government of Bashar al-Assad to stabilize the situation in the Syrian Arab Republic. In addition, the letter contained proposals for demining the liberated territories, raised the issue of refugees from the Rukban camp in the US-controlled area of ​​Al-Tanf, curbing attempts by militants to bring refugees into their ranks, and several other issues relating to restoring peace in Syria. The letter was sent to 19 July, after the meeting of the presidents of Russia and the United States in Helsinki.
The Russian Defense Ministry expressed deep regret at the inability of the American side to keep the contents of the letter secret and expressed confidence that in the future the United States would be able to take measures to "prevent future violations of mutual agreements."
It should be noted that the content of the confidential letter somehow leaked to the American press. 3 August reported its contents to the agency Reuters, citing unnamed sources. At the same time, the agency claimed that Moscow's proposals were "very cold" in Washington.
Ministry of Defense of the Russian Federation