The Ministry of Defense will upgrade the Su-27 fighter jets
Following the results of the operation in Syria, the Ministry of Defense of the Russian Federation and enterprises of the military-industrial complex will begin work on the deep modernization of the L-705 complexes installed on Su-27CM fighters, the newspaper reports
News
.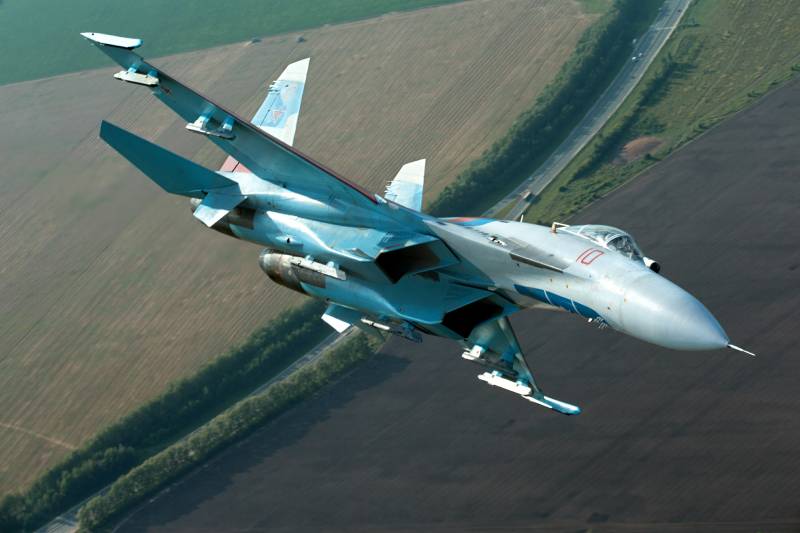 These EW systems of the previous generation are standard for the most massive fighter aircraft VKS. According to the military, work on their modernization will begin this year. The systems are planned to be modified to the level of the modern aviation complex of electronic countermeasures (KREP) "Khibiny".
In the course of the upgrade, new software will be installed, the electronic filling stations will be changed. The units responsible for the detection and identification of radiation will be replaced by equipment used in the Khibiny. The updated equipment is integrated into the Su-27CM onboard system as much as possible.
Depending on the nature of the threat, the upgraded station will independently decide which types of interference will be able to secure the aircraft.
Also L-705 will be able to interact with other EW systems, such as "Lever-AV", "Lever-BV", "Khibiny" and "Khibiny-M". Such interaction will help the complex to obtain information about the target, which is out of its zone of visibility.
In the future, the VKS plan to integrate all EW facilities into a unified system of monitoring of the electronic situation. The information received will be sent online to the command center, where special equipment will, if necessary, make changes to the map of the operational situation.
According to military experts, the upgraded EW complexes will increase the survivability of the aircraft and the effectiveness of the actions of the Russian Federation Space Forces as a whole.
http://www.globallookpress.com