Now for naval targets. OTRK Iskander-M received a new missile
The operational-tactical complex Iskander-M, which is in service with the Russian army, "learned" to strike not only ground, but also fixed naval targets, Interfax reports, citing an informed source.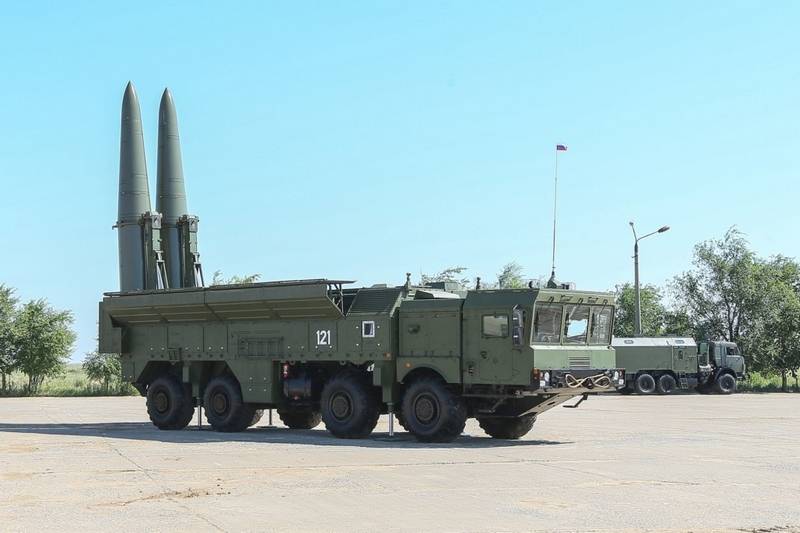 As explained by the agency interlocutor, the combat capabilities of the Iskander-M OTRK were expanded. In addition to defeating ground targets with particular accuracy, for which this complex was created, now the Iskander-M is capable of destroying fixed ships, for example, ships stationed on the roadstead, etc. This is a new capability of the complex, initially the task of striking targets at sea was not set before the OTRK.
As explained by military expert Viktor Murakhovsky, the complex was able to destroy targets at sea thanks to a rocket with a new homing warhead similar to the Dagger missile.
The rocket appeared relatively recently. It has a new warhead with an active radar homing head, about the same as on the Dagger. And as you know, the Dagger rocket was created during the finalization of the Iskander ballistic missile.
The troops have already begun to gain experience in applying the new capabilities of the complex. Recall that at the recently held exercises of the Southern Military District in Abkhazia, the Iskander-M OTRK strikes at the mountains and sea targets were worked out simultaneously. During the exercise, electronic missile launches were made.
Ministry of Defense of the Russian Federation