Hero of Ukraine MP Verkhovna Rada Nadezhda Savchenko and head of the officer corps Volodymyr Ruban planned to shoot the Verkhovna Rada from mortars and flee from the scene of the shelling on hydroscooters, Alexander Ruvin said during a joint briefing by the Prosecutor General's Office of Ukraine and the SBU Alexander Ryvin, Ukrainian Liga.net edition.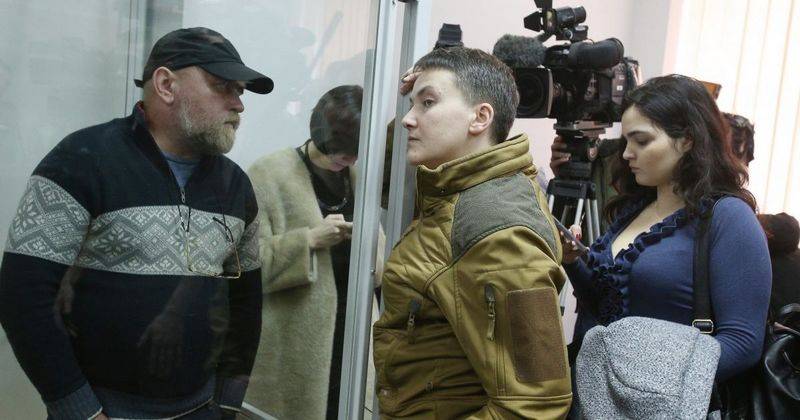 As Ruvin, Savchenko and Ruban explained in advance, they looked at two places on Trukhanov Island, from where they were going to bombard the center of Kiev with mortars. The investigation does not exclude that for the shelling Savchenko and Ruban they could have used a barge on which four mortars and two hydroscooters could easily be placed. In the entire operation, according to Ruvin, the defendants took no more than 15 minutes. They all calculated, he said, the rapid shelling of the Verkhovna Rada and the departure on hydroscooters, no one would have seen them. Currently, these places are heavily patrolled by the national police.
Earlier, an arsenal was shown at the TsSO Alfa test site near Kiev
weapons
and ammunition allegedly seized from Vladimir Ruban, which he was in collusion with the people's deputy Nadezhda Savchenko allegedly intended to use for the terrorist attack in the center of Kiev.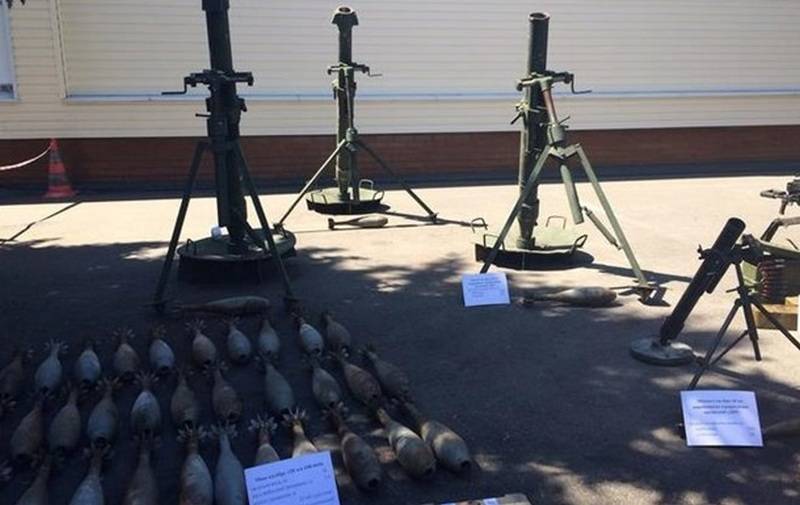 In the list of items seized: four mortars (three 120 mm, one 60 mm "DNR production"), dozens of mines for them, RPG-22 and RPG-7 grenade launchers, shots for them, RGD-5 grenades, fuses, pistols, machine guns, sniper rifles, a large-caliber Topaz rifle caliber 12,7 mm, and ammunition. It remains only to understand how Savchenko and Ruban planned to apply all this.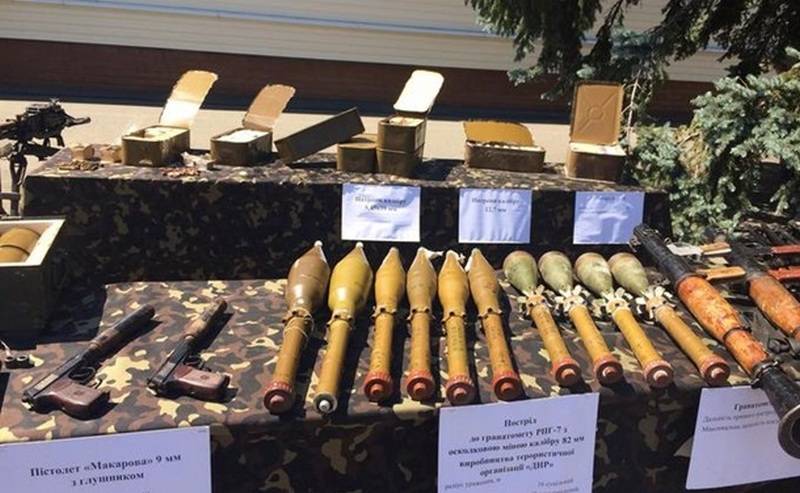 We remind you that the investigation on charges of Savchenko and Ruban in the preparation of the terrorist act in the center of Kiev, the attempts to overthrow the "legitimate" government and the attempt on Poroshenko, was completed and the case file was sent to court. According to the Prosecutor General of Ukraine Lutsenko, if the court takes into account all the evidence gathered by the prosecutor's office, Savchenko faces life imprisonment.