Actress Liya Akhedzhakova, who had previously declared that Russia stole Crimea from Ukraine, complained that in Russia they call her a "terrorist" and "an enemy of the people," reports the Interlocutor, who published an interview with the actress.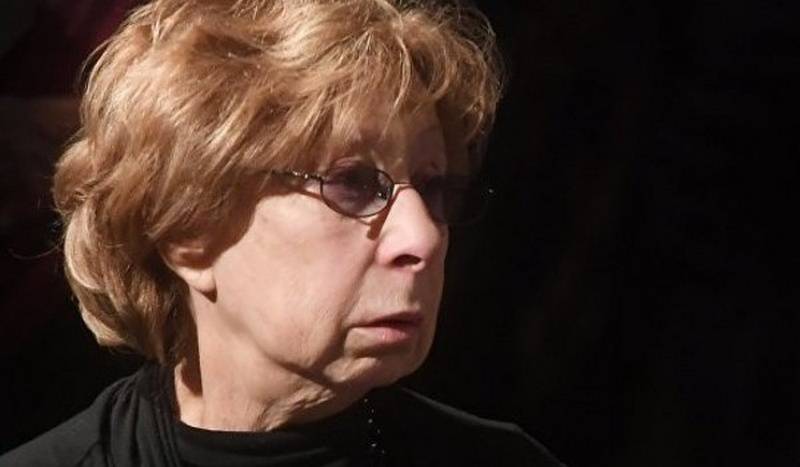 In an interview with the publication, Akhedzhakova stated that "now she is a terrorist in relation to Crimea", while adding that in this she was represented by the company "respected representatives of Russian culture", and all of them together are "enemies of the people". Whom Mrs. Akhedzhakova had under the "respected representatives of culture" is not known, but maybe Makarevich and Sobchak, who also spoke out against joining the Crimea to Russia, and Sobchak, being a presidential candidate of Russia, asked Kiev for permission to travel to Crimea for her own agitation.
Akhedzhakova said she loves Crimea, but Russia stole it. "This is a theft," she said, and added that the Crimea still belongs to Ukraine. She also complained that an "entire campaign" was being conducted against her on the Internet, which is why she had to turn to a lawyer.
It should be noted that the interview of the actress published in the Interlocutor began to reprint various Ukrainian media frantically, while commentators on the Internet showed commentators choking on saliva, ready to kiss the actress for the Crimea.
Recall that, in contrast to the set of Russian "representatives of culture", blacklisted by the Ukrainian authorities with a ban on visiting the territory of the country, Ms. Akhedzhakova is allowed to enter Ukraine. Anytime...