The US Department of State has demanded that Russia and other countries cease to attempt to influence the American public in order to undermine American democracy, including through social networks. This was stated by the head of the press service of the US State Department Heather Nauert.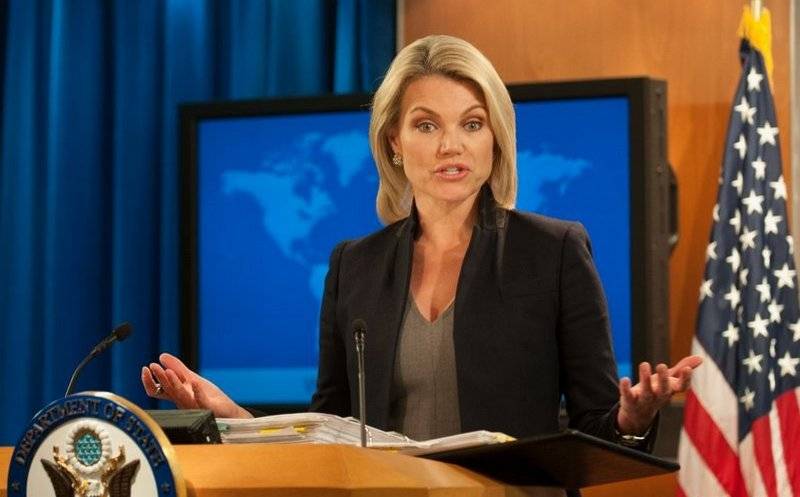 A spokeswoman for the Department of State, in particular, said that Washington is demanding that "Russia and other malicious actors immediately stop attempts to stir up divisions and violence in the United States, aimed at weakening America and undermining our way of life by pushing people together." In addition, Nauert reported that the United States welcomed the "Facebook decision" to block accounts that were managed from abroad and were focused on "provoking a total split."
According to the head of the State Department's press service, the American leader Donald Trump, as well as other senior officials at the White House administration, said that it was unacceptable to "overthrow the democratic processes and institutions" of the United States by other countries, including Russia.
Recall that earlier the social network Facebook discovered and blocked several accounts, from which allegedly attempts were made to influence the upcoming elections in the US in 2018 year. Who owned these accounts is not reported, but by analogy with the US elections 2016, the US State Department chose to blame Russia for everything.