Уникальные
historical
documents telling about the creation and formation of the Airborne Forces and the combat use of new military units in the initial period of World War II were published by the Russian Ministry of Defense on the day of the Airborne Forces
your site
According to the Department of Information and Mass Communications of the Ministry of Defense of the Russian Federation.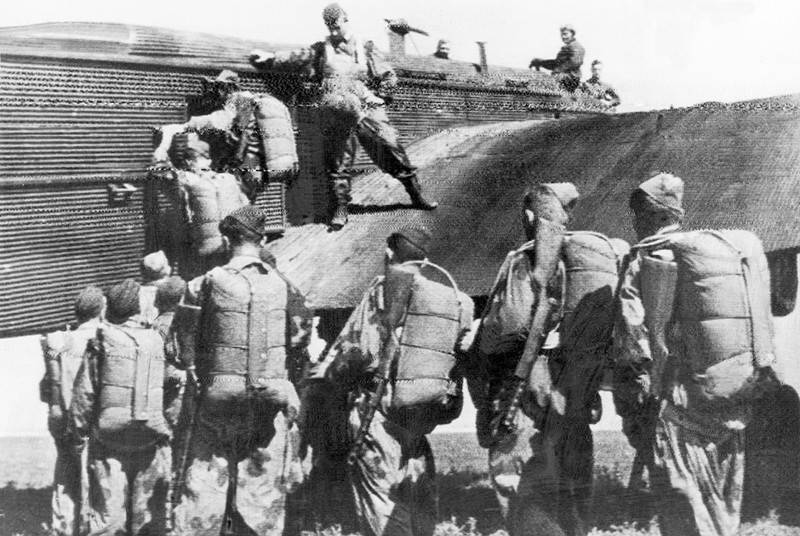 The Russian military department explained that declassified documents from the funds of the Central Archive of the Russian Ministry of Defense devoted to the emergence of the Airborne Forces, the "winged infantry" actions in the initial period of the Great Patriotic War and the further development of this type of military were first published in the historical-informative section of the site.
Visitors to the site can familiarize themselves with the documents of the period of the beginning of the Great Patriotic War, when the first airborne corps were formed. Acquaint with the documents testifying to the heroism of the paratroopers during the entire period of combat operations against the Nazi invaders.
Visitors of the site and the order of the USSR Minister of Defense No. 191 of 26 July 1969 of the year, signed by Marshal of the Soviet Union A. Grechko, who introduced the distinctive element of military uniform of paratroopers's clothing, took blue, and also wore the rules for wearing paratroopers of military uniforms and insignia of the Airborne Forces.