The ongoing hysteria of the Baltic republics in relation to the attack on Russia and the seizure of their territory will probably never decline. It is only one of the republics that is temporarily silenced in order to gain strength for new accusations, as a hysterical cry is picked up by its neighbor, who continues to throw mud at Russia with no less enthusiasm. This time, Estonia attacked the Russian side, stating that in the future cyberwar, and in Estonia at its beginning, no one doubted that Russia would elect, of course, this small republic.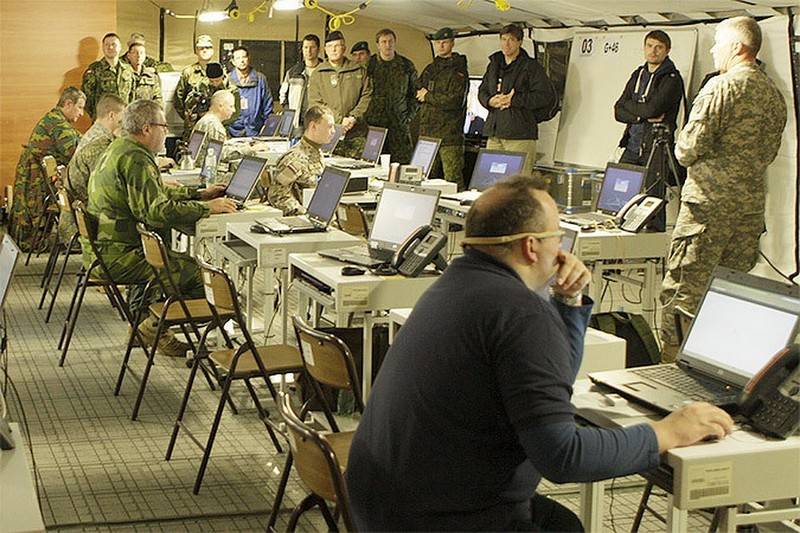 But not everything is so simple, according to foreign media. The Bloomberg agency stated that having chosen Estonia as its target in cyber war, Russia "can get the change", because a cyber command unit is created in the republic, similar to that created in the large NATO countries, which can withstand the virtual attacks increasing by 20%. At the same time, according to the publication, Estonian "cyber warriors" will be able not only to defend themselves, but also to attack.
According to the authors of the article, even the "huge army of Russia", which is more than Estonian in 150 times, will not help on the virtual battlefield, since the center of NATO's cyber defense is based in Estonia. In addition, a technology hub participating in the development of Skype is located there and the first cybersecurity ministers of the European Union defense ministers have passed.
To be ready for defense, you need to be able to attack
- said the head of the Estonian cyber division Colonel Anders Hairk.