In Ukraine, they proposed to introduce a criminal punishment for trade with the Russian Federation. Well, sanctions at the same time
Ukraine continues to "break records" according to the statements of its politicians who can make the whole world laugh. This time, the secretary of the National Security and Defense Council of Ukraine (NSDC), Oleksandr Turchynov, who, in his usual manner of speaking without thinking, "distinguished himself," said that it was necessary to introduce criminal responsibility for economic cooperation with Russia, reports 112. Ukraine TV channel.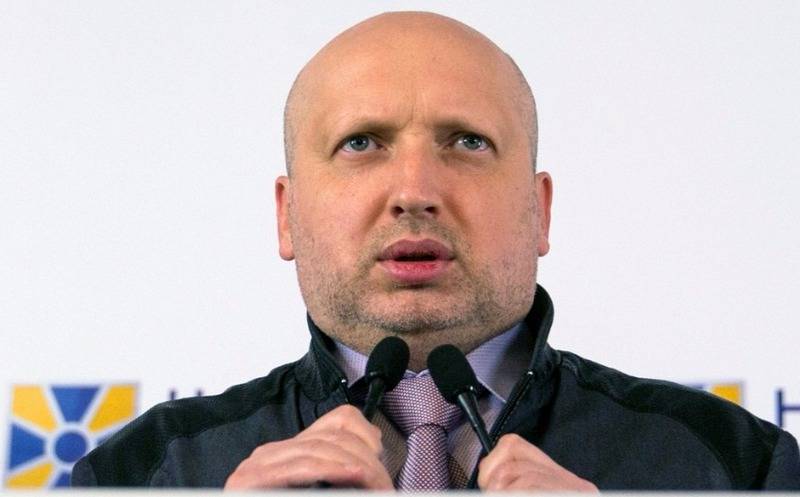 In his statement, Turchinov stressed that criminal responsibility should be imposed on those citizens of Ukraine who buy things in Russia that can be produced in Ukraine. But the head of the National Security and Defense Council didn't specify whether "they can be made" and "made" in Ukraine - are these categories of goods equivalent?
Recall that the current post-government of Ukraine is struggling to break all economic ties with Russia. In spite of all their attempts, only for the period of January-May of this year, the trade turnover between Ukraine and Russia grew by almost 29% compared to the same period of 2017 of the year and reached almost 6 billion dollars.
Meanwhile, in Ukraine, following their curators from the US and the EU, they also decided to introduce new sanctions against Russian companies. But Ukraine would not be Ukraine if it simply duplicated European restrictive measures against 6 companies from Russia. In Kiev, it was decided that it was not unheard of such an independent and economic independent country as Ukraine to impose such minor sanctions and offered to punish as many 19 Russian companies and 22 individuals involved in the construction of the Crimean Bridge.
This is the proposal that sent the Ukrainian Ministry of Temporary Occupied Territories (MVOT) to the cabinet of ministers. It is reported that the project of imposing restrictive measures on Russian companies has already been agreed with the executive power and law enforcement agencies. Now it remains only to wait for the approval of the government and the NSDC, and they certainly approve.