Deputy of Parliament: The SBU is investigating the fact of treason on the part of Poroshenko
Employees of the SBU are investigating the fact of treason of the president, Petro Poroshenko, wrote in
Facebook
Deputy of the Verkhovna Rada Vitaly Kupriy.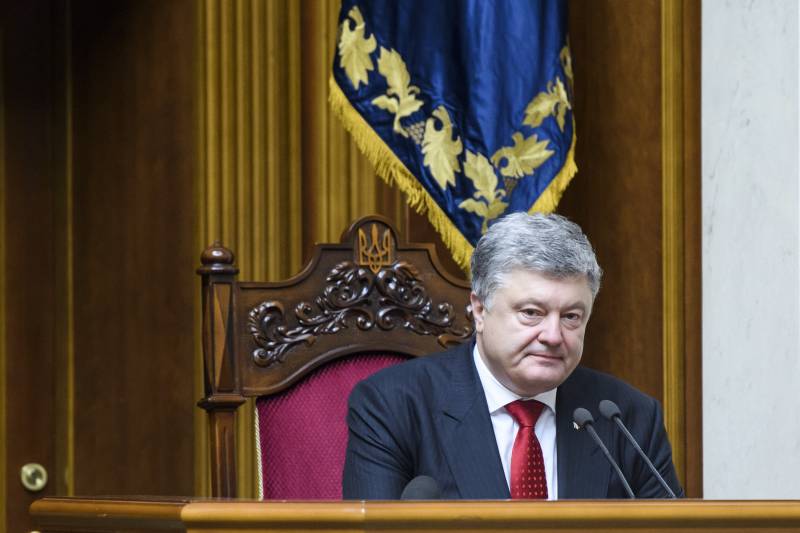 The deputy said that on Monday he received a summons to call to the SBU as a witness. The case concerns the injured Poroshenko's action about the donation of the 3 th regiment of special operations forces of hundred sniper complexes in August last year. The president appreciated his gift at 500 million hryvnia.
Kupriy attached a photo of the received agenda to his text.
The deputy became interested in the legality of the transaction and sent a request to the Ministry of Defense about this. In response, Defense Minister Stepan Poltorak said that in reality it was not 100 that was transferred, but 98 rifles (two stole, perhaps Poroshenko himself), which are hunting, rather than military rifle
weapons
. This assistance came from the Roshen enterprise. At the same time, the minister asked the deputy not to disclose the information received so that the "separatists" in the Donbass did not know which weapon was used in the course of the antiterrorist operation. This may harm the national security of Ukraine.
Thus, at the initiative of Poroshenko and for the purpose of distribution in the media, a demonstration of weapons was given and transmitted to the Armed Forces of Ukraine, which, according to Stepan Poltorak, could harm Ukraine's national security and is a military secret, Kupriy concluded.
He also said that the Security Service in parallel will investigate the fact of missing two rifles, which Poroshenko probably left for himself or presented to friends.
The deputy added that he had forced the SBU to initiate the criminal case through court.
http://www.globallookpress.com, www.facebook.com/kupriyofficial