In the Ministry of Defense created a military-political management
The military-political department established in the defense ministry will help repel attempts by the West to discredit Russia and the Russian armed forces, reports
RIA News
Statement by the Head of the Federation Council Committee on Defense, Viktor Bondarev.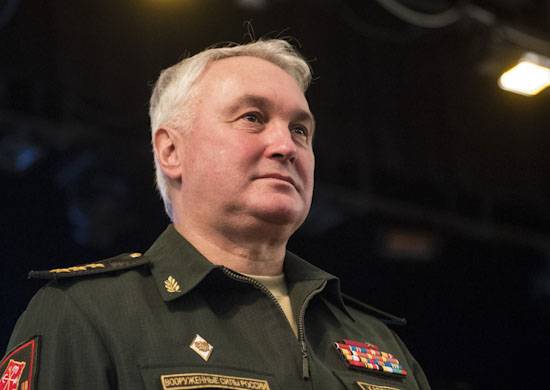 Western enemies are doing a lot to discredit the image of Russia and the Russian armed forces - Russia should give such attempts a fitting rebuff, create a healthy counterbalance. The military-political department of the Defense Ministry of Defense is important for ensuring national security, Bondarev noted.
He recalled that so far there was no structure that would closely engage in patriotic work among the military.
In the USSR, such a military-political structure was, and this tradition must be revived, said Bondarev.
According to him, now the level of patriotism among the military is very high, but geopolitics is giving Russia new challenges to which it should be ready, and today form a systematic approach to the issues of morality, ideology, and also to patriotic education.
The new structure was created on the basis of the Main Directorate for Work with the Personnel of the Defense Ministry of the Russian Federation (established in 1992).
To appoint Colonel-General Andrei Kartapolov as Deputy Minister of Defense of the Russian Federation - Chief of the Main Military-Political Directorate of the Armed Forces of the Russian Federation, relieving him of his post,
says presidential decree.
Cartapolov was born in 1963 year in the GDR. In 1985, he graduated from the Moscow Higher Military School, in 1993 - the Academy. Frunze, in 2007 year - the Academy of the General Staff of the Armed Forces.
From 2008 to 2009, he served as chief of staff - first deputy army commander in the Moscow Military District. Then he commanded the 58 Army of the North Caucasus (later the Southern) Military District, was deputy commander of the wax of the Southern Military District, head of the Main Operational Directorate of the General Staff of the RF Armed Forces. In November, 2015 was appointed commander of the ZVO troops.
Ministry of Defense of the Russian Federation