NPO "Energomash" until the end of the year will stop the manufacture of engines for launch vehicles of the heavy class "Proton-M". This was told in an interview with RIA
News
Director General of NPO Energomash Igor Arbuzov.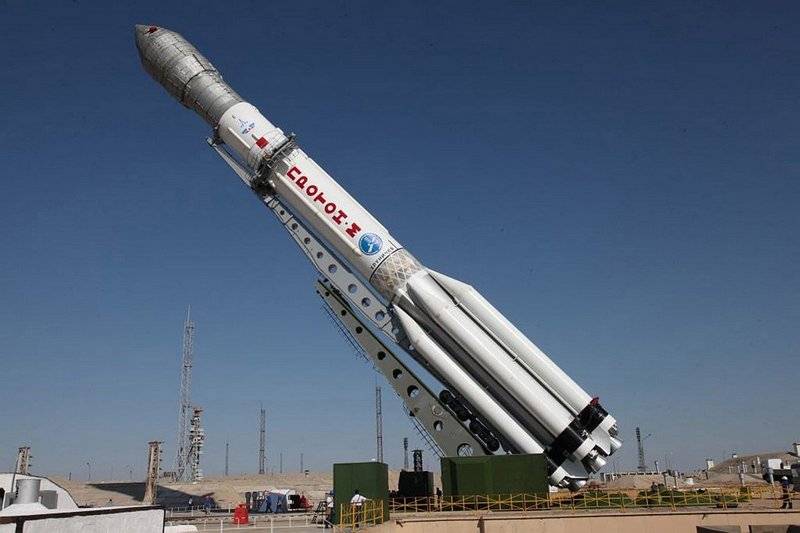 According to Arbuzov, engines for the Protons, produced in Perm, if there are no additional orders for the launch of Proton missiles, will not be produced from next year. Earlier, the new head of Roskosmos, Dmitry Rogozin, stated that he had set the task of stopping the production of Protons after fulfilling the existing contracts and then using only Angara, a family of light, medium and heavy rockets, for space flights. The Angara missiles were launched only twice (in the light and heavy versions in 2014).
At the same time, Energomash and the United Launch Alliance signed a new agreement to supply six more RD-2020 rocket engines to the US in 180. According to Arbuzov, the contract for the supply of RD-180 in the United States was concluded before the 2019 year, but was extended for 2020, under which another six RD-180 engines will be supplied.
It also became known that NASA and the United States Air Force certified Russian rocket engines RD-180 for flights of American astronauts into space. Recall that the Russian engines are used in the first stage of American Atlas 5 missiles. In addition to the RD-180, Russia also supplies the US with the RD-181 rocket engines, which are used in American Antares missiles.