Trump: the EU will build new terminals for our gas for their money
American President Donald Trump, during a press conference with Italian Prime Minister Giuseppe Conte, said that the EU is currently considering building terminals for the purchase of US liquefied natural gas. According to Trump, construction of at least 9 new ports, and possibly 11, is being discussed, RIA reports
News
with reference to CBS News.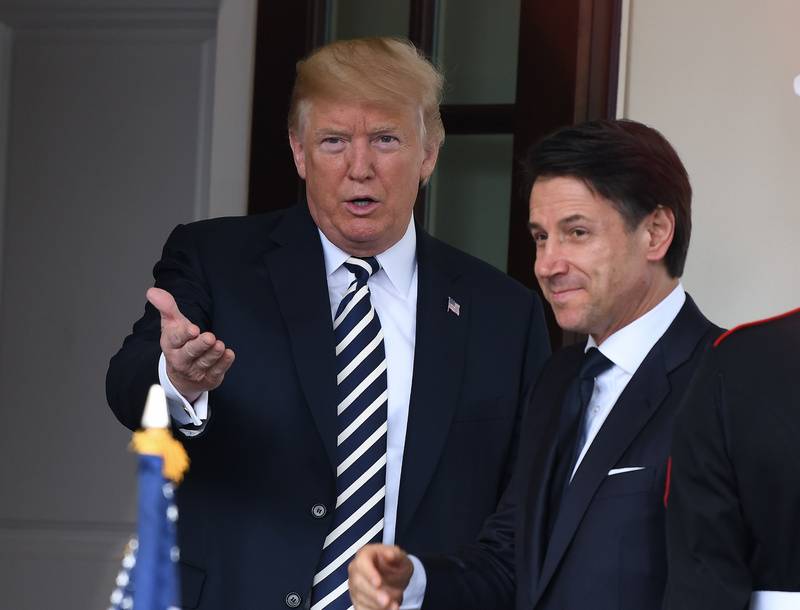 In his speech, the American leader focused on "the current negotiations with the EU on the construction of nine to eleven ports that will receive liquefied gas from the United States." At the same time, Trump said that all costs associated with the construction of terminals, assumes the European Union.
Recall that earlier in negotiations with the head of the European Commission, Jean-Claude Juncker, Trump received several concessions from Brussels in order to avoid a trade war. According to Western media, in particular, Europe has agreed to consider "an increase in the export of liquefied natural gas from the United States", in addition to reduce duties on certain goods from the United States and increase imports of soybeans.
Earlier, Russia has repeatedly stated that all US efforts to close the 2 Nord Stream project are aimed at squeezing Russia out of the European gas market and are an attempt to force Europeans to purchase more expensive liquefied gas from the US.
http://www.globallookpress.com/