Why don't "Russian racists" send blacks into space? NASA promised to sort out
A question posed to the head of the American Space Agency (NASA) during an event at the Center for Strategic and International Studies put it at a dead end, writes
RIA News
.
And it sounded like this: does the Russian have a ban on sending black astronauts (cosmonauts) into space? After all, since 2011, after the shuttles program was curtailed and Russia became involved in delivering astronauts to the ISS, not a single African American has been in orbit.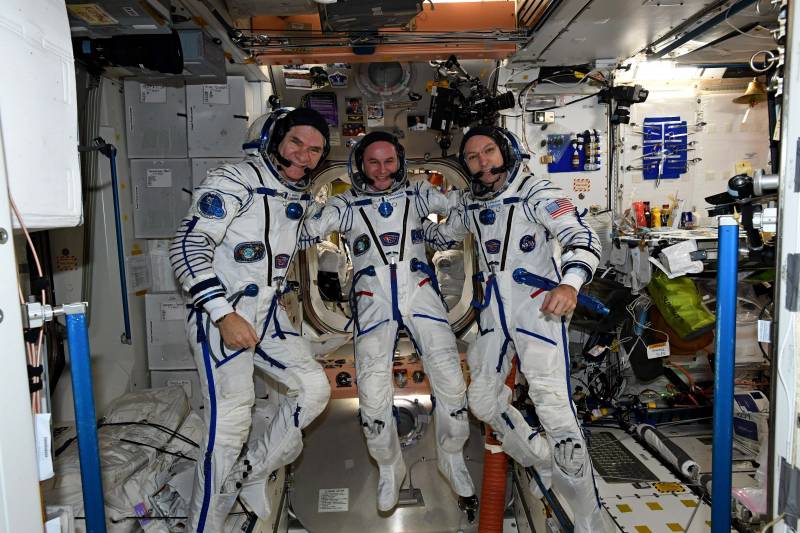 The question was unexpected for the director of NASA. He replied that he had heard nothing of the kind. At the same time promised to sort out this issue. However, how, did not explain. In fact, he will not send official requests to Roskosmos. Although ... However, it doesn't matter: the head of the agency knows for sure without any requests that nothing like this exists in Russia.
Why, then, did he not immediately voice "his knowledge"? Apparently, because then he would have to tell, but still, why astronauts with white skin are sent to space already for 7 years. After all, this question is in the exclusive competence of NASA.
The director would also be reminded of the case of the black Janette Epps, who was to become the first African American to visit the ISS. She was removed from the flight almost before the start. Instead, she flew white Anunon-Chancellor. Explanation from NASA about this was not followed. But black brother Epps, without hesitation, accused the US space agency of racial prejudice.
Now it becomes clear vague answer director of NASA. He was easier to pretend that the problems in Russia. After all, everyone knows that black citizens in the Russian Federation - "the cat cried," which means that racism flourishes right there.
http://www.globallookpress.com