Invited to work in the children's summer camp as a leader, the Ukrainian writer Larisa Nitsoy introduced the Ukrainian-speaking regime there. The subordinates who disobeyed her order punished with hryvnia.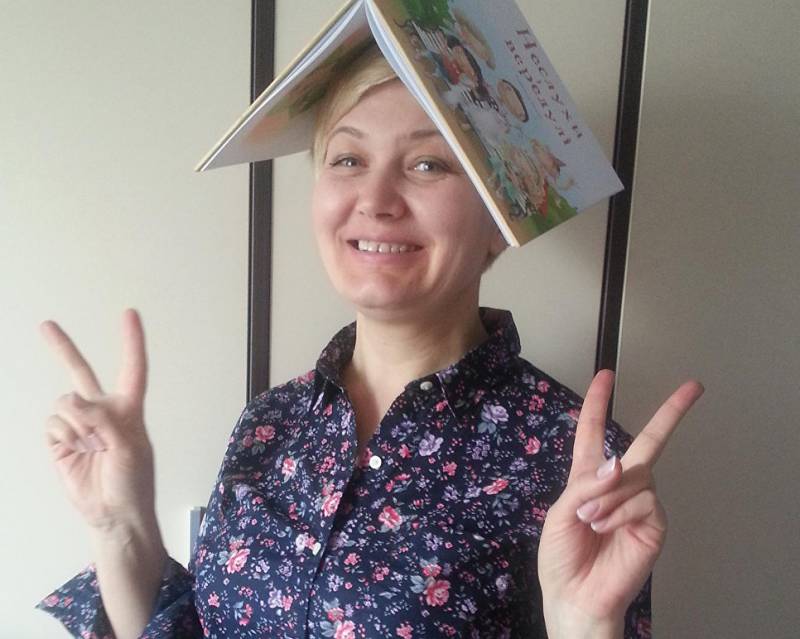 In an interview with the Ukrainian media, Nitsoy said that many Russian-speaking children came to the camp located in the Carpathians. They spoke in Russian and several educators.
Then I told my subordinates: it means that we have a Ukrainian-language regime in the camp. You speak Ukrainian with children only
quotes the writer
RIA News
.
According to her, many educators and counselors took the boss's instructions with hostility, some even declared that they hate the Ukrainian language. Then Nitsa replied that to love or not to love is a personal matter for everyone, but if the staff speak Russian with children, they will be punished materially.
At the same time, the writer explained that the children were allowed to communicate with each other in any language, "but in a public space — during speeches, presentations, preparing a newspaper, etc. — only in Ukrainian.
For this they were given extra candy. That is, our children were encouraged to speak in Ukrainian,
she noted.
As for the educators, some of them went home, "having missed the salary of 500-600 hryvnia," the writer added.
Recall, Larisa Nitsoy is known to the Ukrainian public for defending the Ukrainian language everywhere and under any circumstances. So at the end of last year, she demanded that the cashier woman talk to her on "move", and when she refused, she threw the change in her face. In February, the writer was angry at the "great Russian sea and the solid Tambov" in the Kiev shopping center Lavina. Toward the summer she squabbled with the Russian-speaking conductors of the Kiev-Zaporozhye train.
And in June, Nitsoy managed to make a scandal in the SBU. When she came to the office and heard that the employees were talking to each other in Russian, she scolded them and defiantly left the "office", slamming the door loudly.
In addition, in July, the writer called on the Ukrainian authorities to rename the Russian Federation to Muscovy, since the name "Rus" was "stolen" from the Ukrainian people.