Erdogan: the United States launched a psychological war against Turkey
Turkish President Recep Tayyip Erdogan responded to US demands for the release of arrested Protestant pastor Andrew Branson. According to the Turkish secret services, the pastor carried out anti-state activities in Turkey and collaborated with the so-called Gulenists, representatives of the Fethullah Gulen Association, now living in the United States.
The US Congress previously blocked the transfer of F-35 aircraft to Turkey, demanding Ankara to release Branson. Recall that the aircraft F-35, which must be transferred to the US Air Force, are in the United States.
How does the Turkish president comment on the situation?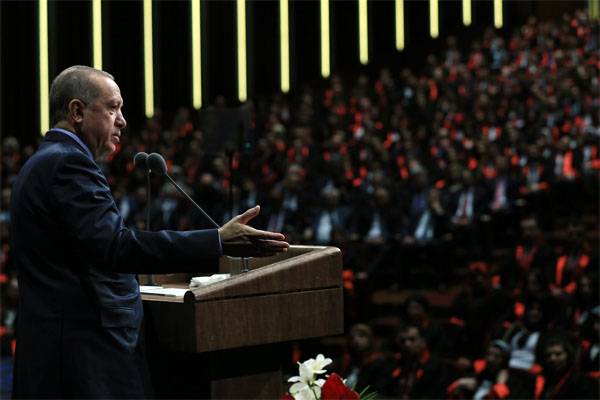 According to him, Washington launched a psychological war against Turkey.
Erdogan:
But we are not tied to the US. And they should not forget that if they continue this attitude, they may lose their strong and honest ally in Turkey.
Earlier in Ankara, Washington offered Branson's exchange for Gulen. However, the United States refused, stating that Branson, who has been under house arrest since July 25, should be released without any reservations.
Ankara thinks differently, as Turkish President Erdogan claims.
The fate of Branson was also discussed during telephone conversations between the foreign ministers of the United States and Turkey, which took place the day before. Apparently, they ended in vain.