Uralvagonzavod offers another version of the modernization of the T-72
New version of the workhorse upgrade
tank
parts and connections - tank T-72 - proposed
Uralvagonzavod
. Vyacheslav Khalitov, deputy general director of the corporation for special equipment, noted that this is about the next stage of modernization of these tanks. Before the opening of the Tank Biathlon competition, Khalitov noted that the tank had and still has a significant modernization resource.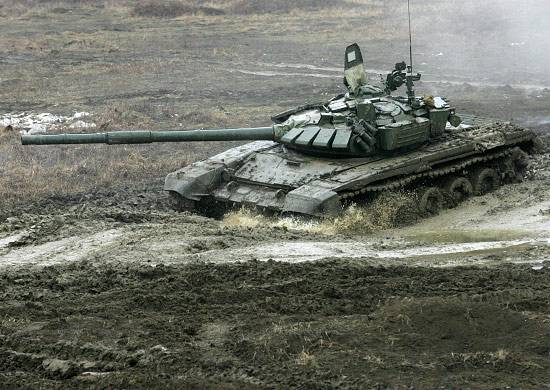 From the statement of Vyacheslav Khalitov:
This is a legendary long-lived tank that has been living since the 70s of the last century. And not going to end his life. We have offered another version of the modernization of this machine to the Ministry of Defense.
Details of the nature of the modernization of the T-72 tank proposed by the main defense department, not reported. It is known that the issue of the need to increase the combat power of the tank, increasing its maneuverability options was raised earlier.
Also before modern engineers is the question of the possibility of including tanks in the network-centric system, the management of which would increase the efficiency of the tasks assigned to the units.
At the same time, it was noted that at tank biathlon competitions there are opportunities to work out the operation of a tank in extremely harsh conditions - at maximum loads. This makes it possible to understand how great the modernization resource is for T-72.
Ministry of Defense of the Russian Federation