Hussites attacked Saudi tankers. Coalition Air Force Answer
Airplanes of the Saudi Air Force attacked the Yemeni port city of Hodeidah, in which the presence of armed groups of the Houthis remains. It is noted that air strikes are inflicted as a response to the actions of the Hussite group in the Red Sea. What exactly are we talking about?
On Wednesday, the Hussites attacked two Saudi tankers moving in the Red Sea. There was a threat of destruction of ships transporting an export batch of hydrocarbons.
Yemeni media reported that the bombing of Hodeidah began around midnight local time. The aircraft of the Saudi coalition attacked the military camp, which, as stated by Riyadh, was used for combat training of the Houthis. It is noteworthy that this object is located almost in the very center of the city.
North of Hodeida, a plastics factory was hit. Also, Zubayd and Al-Tahit areas in the south of the largest port of Yemen were bombed.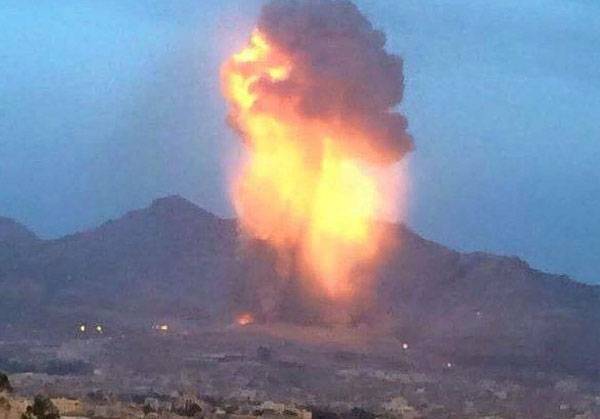 Recall that the Saudi coalition previously announced the capture of Hodeida under its control. However, the Hussite groups continue to actively oppose, often turning to guerrilla warfare options. A few days ago, the Houthit leadership turned to the presidents of Russia and France with a request to "help restore peace in the country." At the moment, the presidents of Russia and France did not give official comments on this issue.