China has scheduled C-400 for live-action firing. India is tense
In late July - early August, the Chinese military command intends to conduct combat shooting at air targets from the recently acquired C-400 "Triumph", reports
TASS
message military diplomatic source.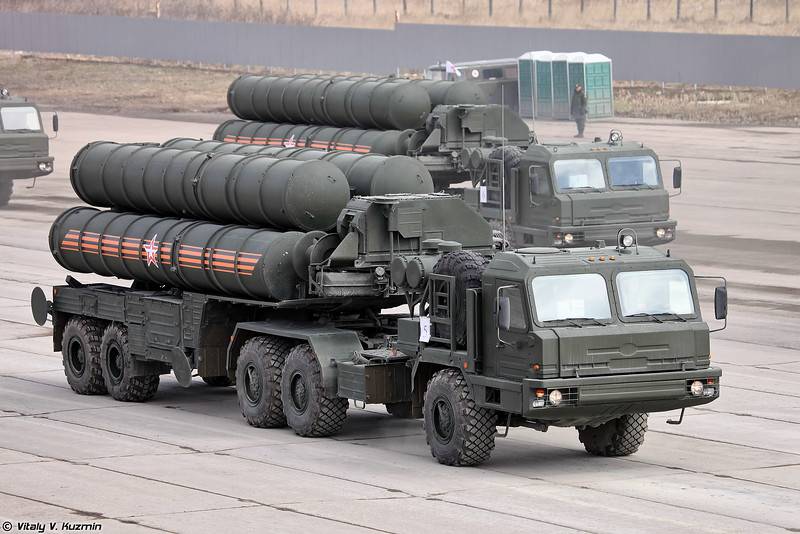 According to the interlocutor, the shooting will be performed at the Chinese test site by combat crews of the PLA, trained in Russia. The goal of the "Triumphs" will be targets that imitate ballistic targets.
The Russian Federal Service for Military-Technical Cooperation declined to comment on this information.
Earlier, the agency reported that the specialists of the People's Liberation Army of China completed acceptance of the C-400 regimental kit delivered from Russia. After signing the acceptance certificate, the system became the property of the PRC.
On the intergovernmental agreement for the supply of Triumphs to China, it became known in the autumn of 2015. The assistant to the Russian president for military-technical cooperation, Vladimir Kozhin, confirmed this deal. Beijing has become the first foreign customer of these anti-aircraft systems. In total, the Chinese army should receive two regimental sets.
The C-400 is a medium-range and long-range anti-aircraft missile system. It is designed to destroy any, including promising and stealth air attack weapons.
The C-400 reports from China once again caused a stir in the Indian Ministry of Defense.
https://www.vitalykuzmin.net