On the Russian-Chinese helicopter AHL put Ukrainian engines. Serdyukov explains
It became known that the promising Russian-Chinese helicopter AHL (Advanced Heavy Lifter) will receive Ukrainian engines from the company Motor Sich. Experts immediately had a logical question about this: why are Russia and China involved in the project, and will the engines be purchased from Ukraine? This question is answered by the head of the aviation segment of the corporation "Rostec" Anatoly Serdyukov in an interview
RBC
.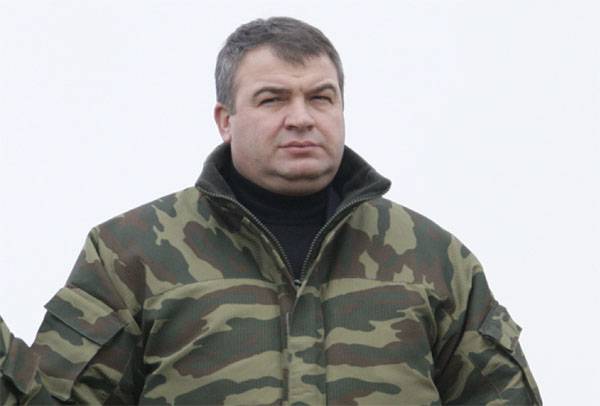 According to the former Minister of Defense of Russia, the Chinese side insisted on the purchase of the Ukrainian engines, since "she is the lead developer, and she has to decide on which helicopter the engine will be completed with."
Serdyukov:
But I know for sure that if Rostec would make an engine for AHL, then it would have turned out much more modern and more economical than the one that Motor Sich now has.
But if so, then why did the Russian side of cooperation fail to convince the Chinese that engines should be purchased from Russia, if only for the simple reason that it is Russia, and not Ukraine, that very cooperative side of the project of a promising helicopter?
This question was not asked Serdyukov. At the same time, the head of the aviation segment of Rostec, trying to justify the actual loss of the opportunity to conclude a contract for the supply of Russian engines for AHL, announced that for large helicopters "the most difficult is not so much the engine as the gearbox and the overall design."
For your information:
The Russian-Chinese AHL is actually created on the basis of the Mi-26. The final goal of the project is to create a new-generation heavy helicopter. Earlier, the Mi-26 was also equipped with D-136 engines manufactured in Ukraine.
http://www.globallookpress.com