Saudi Arabia will upgrade the F-15S fighter jets
Saudi aircraft repair state-owned enterprise Alsalam Aerospace Industries (AAI) received a contract to upgrade six F-15S fighters to the F-15SA variant, reports
bmpd
.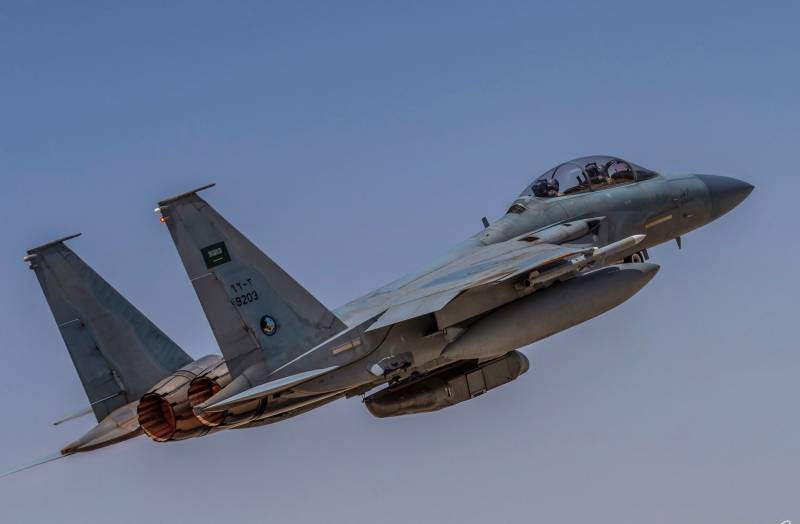 These will be the first 6 upgraded aircraft - something like a test batch. In total, AAI plans to upgrade the 66 fighter aircraft. Work will be carried out with the assistance of specialists from Boeing.
The resource reminds that under the contract from 2011, Saudi Arabia is to receive from the USA 84 multi-role fighter F-15SA, as well as the necessary weapons and equipment for upgrading the existing F-15S aircraft in the kingdom. The total amount of the transaction was $ 29,4 billion.
However, the implementation of the contract was delayed for political and technical reasons. As a result, the delivery of the F-15SA began only in the 2016 year (more than 2 year late). To date, the Saudis have received only 41 fighter new construction. And before the serial upgrade of the existing F-15S to the F-15SA variant, it came just now.
According to the resource, the F-15SA fighter, including one equipped with an on-board radar with an AFAR, a defense complex from BAE Systems, target targeting containers, navigation equipment, and an integrated electron-optical system.
Rihan / twitter.com/MbKS15