The first regimental kit C-400 became the property of China
Chinese military experts have completed the acceptance of the first regimental set of ZRS-400, reports
TASS
.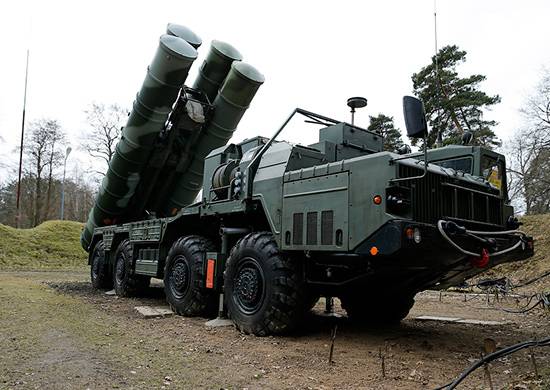 According to an agency source, the acceptance certificate for the regimental kit C-400 was signed last week. From the moment of signing, the system supplied by Russia became the property of the People's Republic of China.
In April, it was reported that the supplied armament and equipment was sent to China by three transport ships from the port of Ust-Luga (Leningrad Region). However, during the storm in the English Channel, part of the auxiliary equipment was damaged. As a result, one of the vessels had to return to Russia to repair the damage. Two other ships continued on their way and delivered the cargo to the People's Republic of China safe and sound.
The Chinese partners received the missing equipment a bit later.
According to the source, the regimental set of C-400 consists of a command post, radar stations, launchers, anti-aircraft guided missiles, power equipment and other property.
The contract for the supply of anti-aircraft system in China was signed in 2014 year.
Recall C-400 - medium-range and long-range anti-aircraft missile system. Able to destroy aerodynamic targets at a distance of up to 400 km and tactical ballistic targets at a distance of up to 60 km.
Ministry of Defense of the Russian Federation