In the Moscow region opened a national monument to the Kolomna cadets
A new memorial has been opened in Kolomna near Moscow. Its main composition is a monument to Kolomna cadets. Installation of the monument, created by voluntary donations from graduates of the Kolomna Higher Artillery Command School (KVAKU) and labor collectives of the city, took place on July 21. It should be noted that KVAKU was disbanded 10 years ago.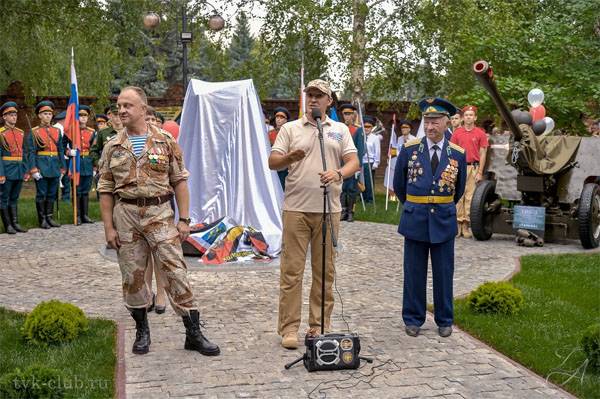 One of the authors of the project is the author of the words of the official anthem of the Russian contingent in Syria "Syrian March" Dmitry Lik. On the memorial tablet the words of the poem dedicated to the Kolomna military school are stamped:
In three straps, the cadets will gather,
Talk about the past and native,
In three epaulettes in the past will plunge
And remember everything that was so long ago.

Let him not give the cadets their father's house,
In them, the memory of the pulse beats at the temple.
There are three epaulets in the city park,
So, memory will live for centuries!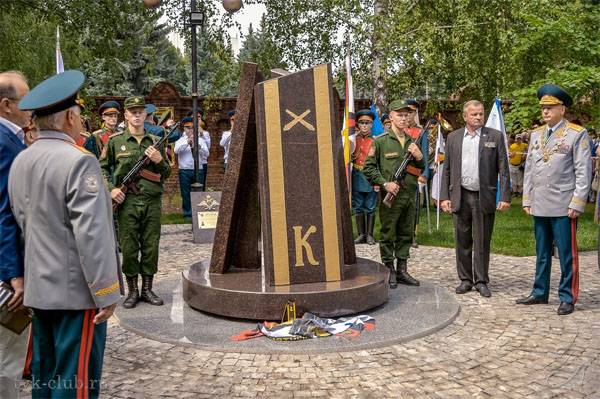 The co-author of the monument project to the Kolomna cadets is reserve major Alexander Redko, a participant in the war in Afghanistan, the commander of an artillery battery of the 56 Guards DSB. The idea was translated into reality, as the authors note, for about three years. To the creation of the monument, caring citizens donated a total of about 1,7 million rubles in donations.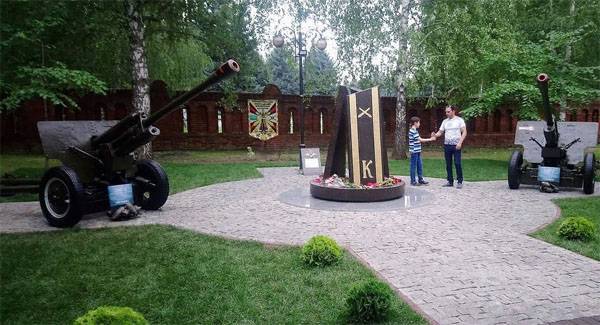 For reference: over the years, KVAKU has prepared at least 14 thousands of officers for rocket forces and artillery. About five thousand graduates participated in the war on the territory of Afghanistan. 33 graduates in Afghanistan laid down their heads, fulfilling their international duty. 8 graduates became Heroes of the Soviet Union and Russia. 28 from the cadet bench rose to the pursuit of generals, commanding units and formations throughout the immense country.