In the United States called the Russian destroyer the most powerful ship in the world
The destroyer leader created in Russia (the 23560 project) will receive the most powerful weapons in the world and will surpass practically all warships in its characteristics, writes
Military Watch
.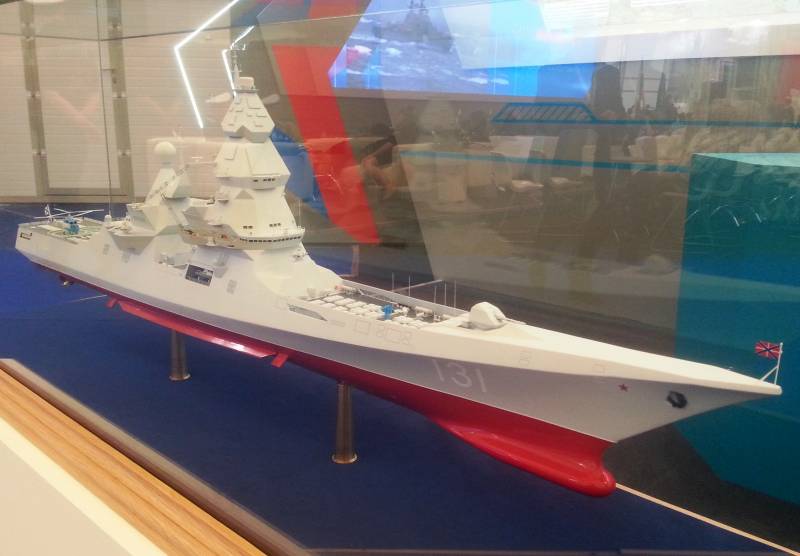 According to the resource, the "Leader" plan to equip, among other things, with improved versions of C-500 anti-aircraft missiles and Redut complexes.
The author is sure that the specified
weapon
will be decisive in eliminating threats at sea and will ensure the success of aircraft carrier groups.
In addition, the ship can be armed with missile-artillery complex "Pantsir-M", cruise missiles "Caliber" and hypersonic "Zircons". The installation on board of the naval version of the Dagger complex is also not excluded.
"Leaders" will be carriers up to 200 vertical launchers for various types of missiles, including anti-aircraft, anti-ship and underwater, the newspaper writes.
According to the author, all of these weapons makes the destroyer a very promising development, which will give the Russian Federation the status of a major maritime power.
It is also reported that the estimated length of the ship will be 200 m, width - 20 m. Displacement - about 17,5 thousand tons, speed - up to 30 nodes. Construction should start in 2020.