RIA
News
Citing a source in the rocket and space industry, announces plans to upgrade the Baikonur space center. The industry has been talking about these plans for a long time, and the terms are constantly called different. This time, the source of the news agency says that the modernization of the launch complex at Baikonur will begin "no later than 2020 of the year".
What does modernization mean in this case? The process is planned to be reduced to the preparation of the launch pad for the new Russian Soyuz-5 rocket. This is the restoration of a mobile farm for landing the crew in a spacecraft, as well as the restoration of equipment for the emergency rescue of astronauts. Works are supposed to be carried out on the launch complex from the Zenit launch vehicle. Astana is going to invest the project in the amount of 314 million dollars.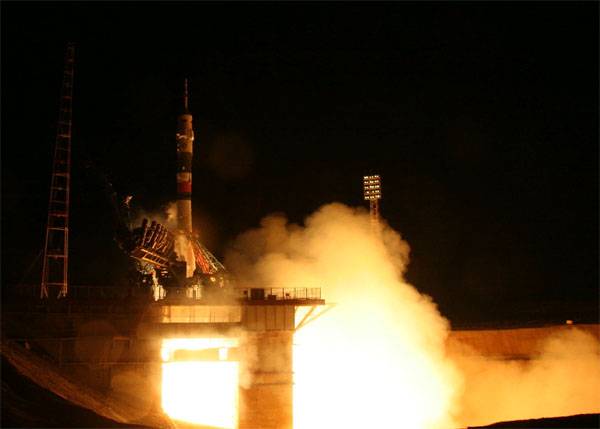 Earlier, the head of Roscosmos, Dmitry Rogozin, on Twitter made an entry about the start of work on a medium-class launch vehicle with an energy production association consisting of Energia, Progress and Energomash. At the same time, Rogozin said that the next step in the work would be the creation of a super-heavy launch vehicle, which could be used, for example, to service the circumlunar orbital mission or flights to Mars.
Source
RIA News
announces that Soyuz-5 is scheduled to be sent on the first flight in 2022, and before this deadline "you can use" Zenits.
From the material:
This requires that the operator starts (the company S7 Space) was able to conclude contracts for the supply of Russian components on the Ukrainian Zenit missiles.
As you know, in recent years there have been considerable problems with cooperation between the Russian Federation and Ukraine in the field of rocket production, which has a negative impact on rocket and space programs.