The Russian government has developed a national project "Demography". This was done in preparation for the implementation of the May "super-order" by President Putin, according to which, by October 1, the government must submit for approval a whole range of programs and projects aimed at improving the social and economic situation in the country. In this decree, the demographic block is the first item, which emphasizes its importance and priority, therefore, the government's response is rather expected.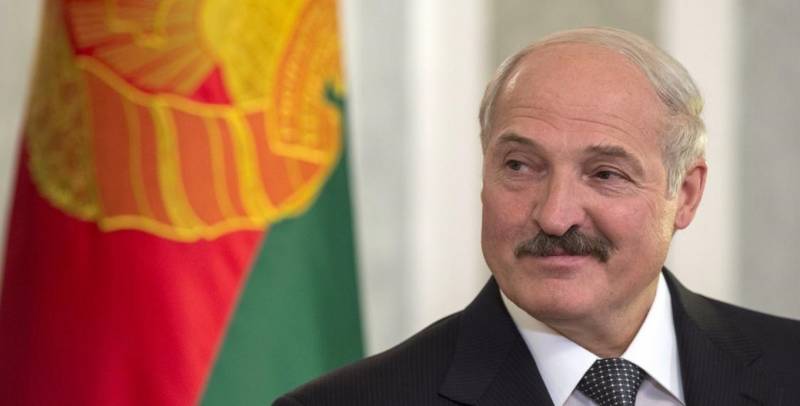 According to the proposed program, the national project "Demography" will include the following main points: "Financial support for families at the birth of children", "Creation of the nursery - support for women's employment", "Older generation", "Strengthening public health" and "New physical culture of the population ".
It is planned to allocate to all this magnificence three and a half trillion rubles.
Without disputing the fact that such a national project will be very useful for our country and society, it should be noted that its presentation is somehow very similar to an attempt to soften the public response to pension reform and still convince people that it will for them quite painless.
In particular, the head of the Russian government, Dmitry Medvedev, called for an environment for active longevity. The government really wants us not only to live longer, but to lead an active and dignified lifestyle.
First of all, care about the health of the older generation is necessary. This means that all sorts of health problems should be sought to identify in the early stages, for this, the scale of clinical examination and follow-up should be increased.
This in itself is, of course, not bad. But is it really justified "first of all"? Attempts to solve the demographic problems of the state due to the increase in life expectancy, and not due to the increase in the birth rate, are a priori dead-end in the long run. And if this becomes a priority, then it is clear that the government simply does not see any other ways. Or does not want to implement them, knowing that it will be more difficult to convince women to give birth than to make life a little longer with the help of investments in medicine.
To be on the safe side, I'll clarify: I'm using two hands for the increase in life expectancy, for active and productive old age and other privileges for the "survival age". What is embarrassing is that the government, having got rid of pension reform, may make its subsequent decisions hostage to its own incompetence.
Although, let's be fair, so far this is not so bad. Family support, planned under the general program "Demography", does not exclude old and quite popular tools, such as maternity capital, targeted financial assistance, and even preferential mortgages. However, it is not entirely clear how much of this will be realized, in particular, in the matter of subsidizing mortgage lending to families who give birth to the second and subsequent children. If this is more extensive than it is now, and a woman, giving birth to children, can make a real and significant contribution to the prosperity of her family, the effect can be quite significant.
It should be noted that Medvedev separately mentioned the importance of rising birth rates as a factor of national prosperity. And, especially pleased, for the first time it was emphasized that growth was especially needed in regions experiencing significant demographic problems. That is, there is at least a faint hope that help will no longer be spread evenly across the country, equally stimulating the birth rate in Dagestan, where this is not necessary (it is necessary to stimulate employment there), and somewhere in Sakhalin, where demographic problems really are a serious challenge.
However, will we go from recognizing some demographic realities to an adequate approach to solving them? The question is still open.
Some problems raised in the program are not impressive with the scale of the solutions. The annual retraining of thirty thousand women on maternity leave, and the allocation of "whole" one and a half billion rubles for this purpose looks somehow even mocking. Are these all measures to stimulate employment, Dmitry Anatolyevich? If so, then success is inevitable.
Although not. The measures to stimulate employment include the planned creation of two hundred and fifty thousand places in nurseries and kindergartens. However, this is rather strange stimulation. The government is saying, we will untie your hands, dear women. And then you somehow yourself ...
In addition to the announcement of the mentioned program, the report of the HSE experts, according to which in the past year in Russia it was two hundred thousand less, arrived. There, however, it does not say which part of these two hundred thousand died out, and which one became rich. But there are some vague suspicions that the first was still much more than the second.
What are these suspicions caused by? Well, at least the data that the average salary in Russia is now at the level of the poorest countries in Eastern Europe. In particular, if we earlier overtook Bulgaria on this indicator by 30%, now it has reduced the gap to ten. But this is the very Bulgaria, about the enormous problems of which we love to talk so much and constantly set it as an example as an absolute loser of EU integration.
But Romania has completely overtaken us. Although still in 2011, it was behind 22%, and then this gap only grew.
The average salary in the 2017 year was our 671 dollar. This is significantly more than at the peak of the crisis, in 2015, almost by 17%. But on 40% less than in the pre-crisis 2013, when the average salary of Russians was 935 US dollars.
If absolute numbers seem doubtful to someone, then the calculation of purchasing power parity plunges you into even more disheartening. By this indicator, we are already behind Belarus! True, so far only 8 dollars per month. But, you see, the fact itself makes you think about a lot ...
It is clear that "purchasing power parity" is a rather controversial thing. But still, she gives some idea of ​​how much you can buy for one salary in a particular country. And despite the fact that nominally Russian salaries are still significantly higher than Belarusian ones (671 versus 421 USD), we can only guess how the "dad" regulates (in favor of people!) Prices and social benefits in order to practically level the fifty percent salary difference!
It is also a reason to think about how predatory our business is, about the endless help that the government cares about.
By the way, the demographic situation of the Syabry is better. So, shouldn't we supplement the program "Demography" with valuable Belarusian experience? Less thieves, criminals, migrants, for example? More responsible business?
This is all the more reasonable since the geopolitical situation is unfavorable for Minsk from the very coming of Lukashenka to power. And nothing - with much smaller possibilities, they seem to cope with this better than us ...