Why Americans in Vietnam preferred Kalashnikov assault rifle
Kalashnikov assault rifle became familiar
weapons
bad guys in video games and Hollywood blockbusters. However, American special forces also had the opportunity to use these reliable machines, writes resource
War is boring
.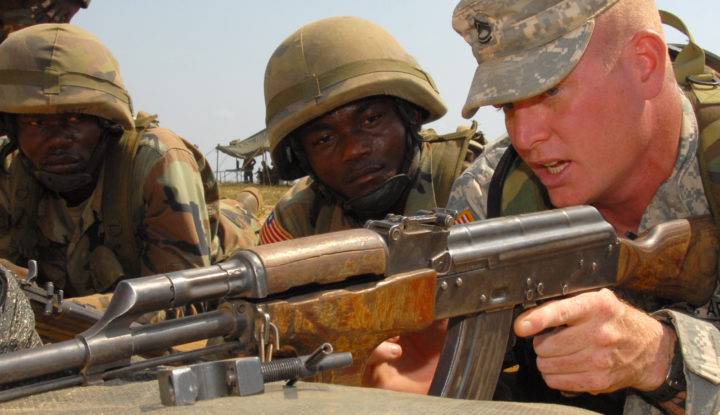 Initially, AK-47 automata were few in the Vietnamese army, they were considered prestigious weapons, because of their unpretentiousness and high reliability. Gradually, this opinion spread among the American soldiers, as quoted by the military historian Kevin Dockery.
Captured in the course of AK operations have become an important part of the arsenal of US special forces and marines. By the end of the Vietnam War, the Americans had refined their automata and made new cartridges for them.
The fact is that the special forces considered the M-16 rifles to be rather mediocre weapons - they were often jammed, and the maintenance of rifles was a real test for the fighters. In addition, when conducting special operations rifles could give the location of the military - a shot of them had a characteristic sound.
The most active users of the AK were the special forces from the "Command for rendering military assistance to Vietnam — the research and observation group" (MACV-SOG). They often carried out raids in the rear of the Viet Cong, attacked their convoys, organized sabotage. At the beginning of the 1970, American gunsmiths specially modified the AK for them, providing the assault rifles with modified sights and silencers.
After the war ended, a large batch of captured AK was sent to the United States. Some of them went to museums, another part was transferred to the bases of special forces for educational purposes.