Why F-35 for Turkey can leave the US sideways. Pentagon vs. Congress
The US Secretary of Defense declares that he is ready to defend a deal with Turkey as part of a program to create and transfer to the Turkish Air Force X-NUMX fighter jets. We are talking about the program F-5, according to which the Turkish military has already begun in the United States to learn how to fly on these combat vehicles. After the training operation, the aircraft, under the contract, must be transferred to Ankara. This is opposed by representatives of the American Congress.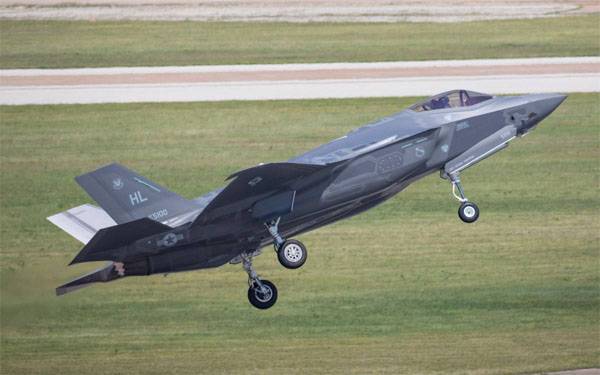 James Mattis appeals to the congressmen, stating that it is impossible to disrupt the deal with Turkey.
From the statement of the head of the Pentagon:
I am currently opposed to withdrawing Turkey from the F-35 program. Turkey is our ally in NATO, having invested a billion and a quarter dollars in a program from 2002 of the year. They plan to buy from us to 100 aircraft. If the Turkish supply chain is disrupted today, this will lead to a break in the aircraft production schedule, delaying the delivery of 50-75 F-35 and will require approximately 18-24 months to restore work.
The US Congress ponders these words. American parliamentarians can not decide to approve the deal with Turkey because they suspect Ankara of their readiness to transfer F-35 technology to Moscow. And in this situation, even the Turkish billions do not entice congressmen to buy the latest fighter jets. But intervenes
weapons
a lobby that does not want to lose profits. The Pentagon also fears that in case of refusal to supply F-35s to Turkey, it might make a demarche inside NATO, which will come out sideways for the United States.