The Russian military will put into service a shock upgraded Forpost-M drone, whose tests will be completed shortly, according to
News
.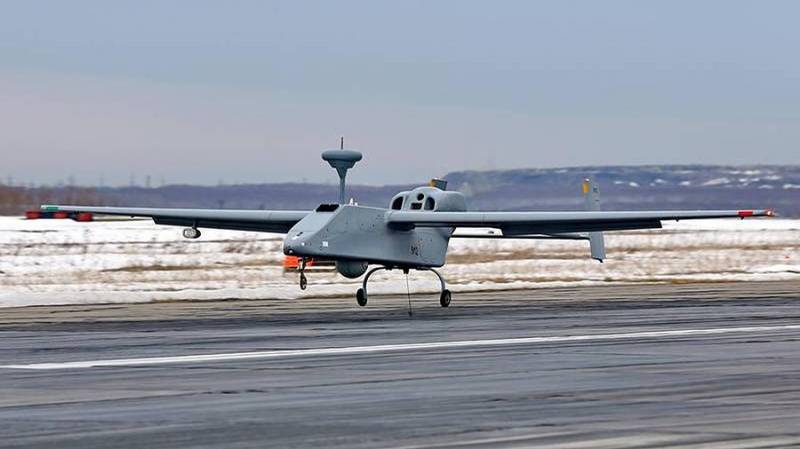 The Defense Ministry told the newspaper that the updated UAV is a completely autonomous platform on which a modern radar, optical systems and guided bombs are located. Thanks to its equipment, the drone is able to identify and destroy ground targets any time of day and in any weather.
In particular, the Russian-developed strap-down inertial navigation system (SINS) allows the device to fly without using the GLONASS or GPS system, which gives it advantages in areas saturated with the enemy's air defense and EW systems.
According to the newspaper, the first models
drones
of this type were "run in" in Syria. Tests have shown that UAVs successfully detect artillery systems, camouflaged armored vehicles and enemy command posts. The drone has the ability to immediately destroy the identified objects.
The range of the "Forpost-M" is up to 250 km from the location of the operator. Its speed is more than 200 km / h, the time spent in the air is up to 17 hours. The weight of the device is more than 450 kg. The maximum flight height is about 5 thousand meters.
According to experts, shock drones allow commanders to solve many tactical tasks without putting their soldiers at risk.