The best thing I've ever seen. Pashinin talked about getting ATGM in a car with people
What is "monstrous pleasure"? Not every normal person can explain what it is. But, fortunately, the actor Pashinin does not belong to those, and therefore he said that he has a feeling of such a plan. From what? "From taking part in the civil war in Ukraine." He shared the whole bouquet of his feelings from the fighting with the Ukrainian journalist Sonia Koshkina, declaring:
This is a nice splash of hormones. You get a terrible pleasure from the fact that you did not kill.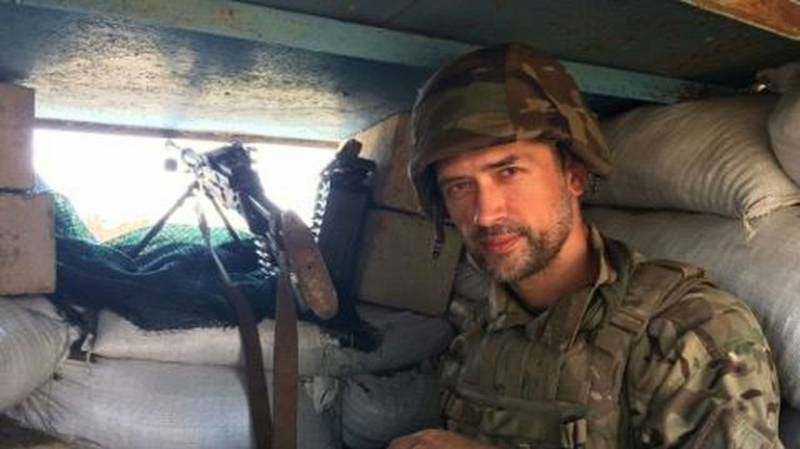 Koshkina asked Pashinin a question about how she feels when she shoots at the enemy. Pashinin said that he "wants to get there."
Further, Pashinin with his statements once again made it clear that he should have become an object of study for psychiatrists. Speaking about the war in the Donbass, the former actor said that it was "not a movie," and added how he saw with his own eyes the moment when an anti-tank missile hit a car with people. Pashinin describes his emotions as follows:
This is a fantastic sight, this the best I've seen in my life.
According to Pashinin, he has a guard in Ukraine who protects him like the apple of his eye. This guard consists of "deadly 20-year-old soldiers."
It is noteworthy that the video interview with Pashinin Koshkin was subsequently removed from his channel on YouTube.
Earlier, Pashinin declared that he was not going to return to Russia, at the same time he criticized the Ukrainian army for the fact that "serfs Soviet orders" reign in it.