British law school struck at the sore spot Maidan authorities of Ukraine. The question concerns the constant statements of Kiev that Viktor Yanukovych asked Vladimir Putin about the introduction of Russian troops. Having carefully studied the well-known text from 1 in March 2014, the doctor of international law at Oxford University of Britain, Maurice Mendelsohn, presented his conclusions on the issue discussed in Ukraine.
According to a British lawyer, the letter from Yanukovych was not an invitation for the introduction of the Russian Armed Forces into the territory of Ukraine.
Lawyer Mendelssohn, who has the status of the royal lawyer of Her Majesty:
It (the letter) concerned consultations on the restoration of constitutional order in Ukraine on the basis of the Treaty of Friendship and Cooperation between the two countries (Article 7 of this treaty).
It was noted that at that time this treaty was the most important in bilateral relations between Moscow and Kiev, it was ratified by both states, and therefore the letter from Yanukovych was absolutely legitimate.
Mendelssohn:
Viktor Yanukovych acted in full accordance with international law and Ukrainian legislation.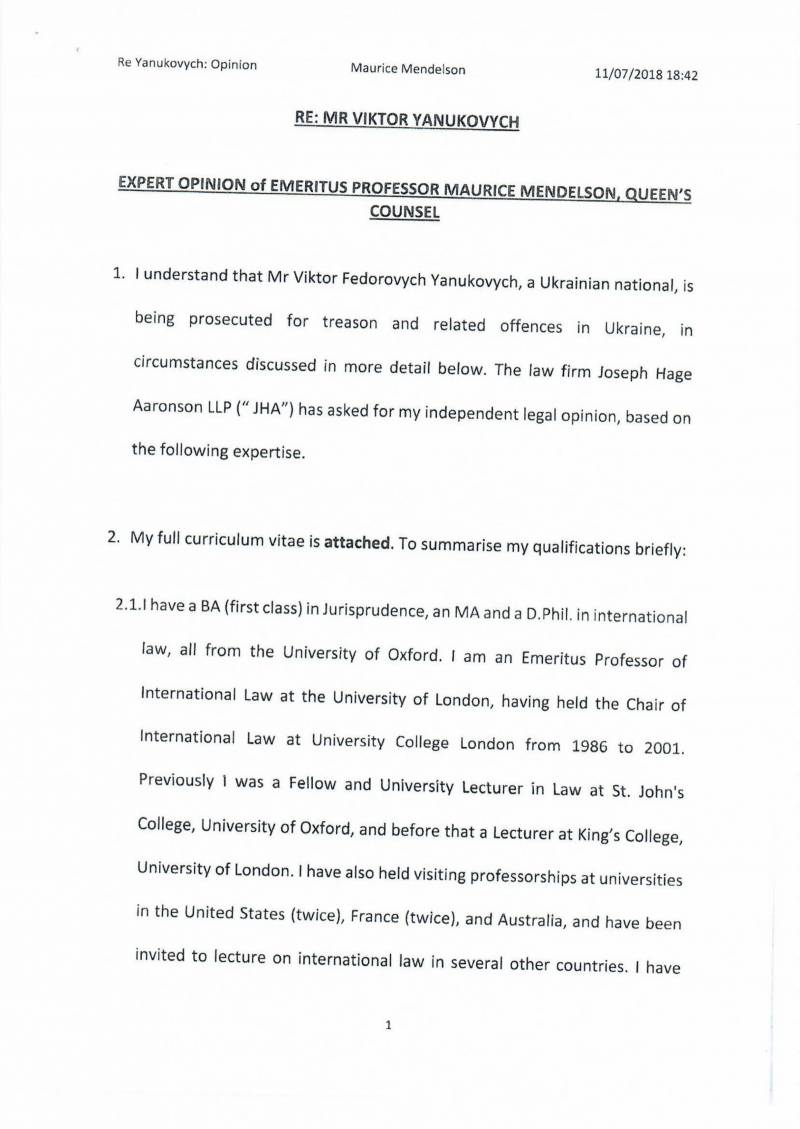 This statement was commented by lawyer of Viktor Yanukovich Vitaly Serdyuk. According to him, another leading expert in the field of international law in fact refutes the arguments of today's Kiev that Yanukovych committed an act of treason, asking the Russian president to send troops to Ukraine.
Earlier, the arguments of Kiev denied an American lawyer from New York University Andrew (Andrew) Danilenko and several other international experts.
After this, the Maidan Wednesday went into hysterics about the statements of the aforementioned Maurice Mendelsohn. Will they be added to the lists of extremist "Peacemaker" (* blocked in the Russian Federation)?