Iran will respond to enemies with Fakura. Iranian version "Whoever does not understand, he will understand"
The Tasnim news agency reports that Iran has begun mass production of new Fakur missiles. These are mid-range air-to-air missiles.
It is noted that before the start of mass production in Iran, a solemn ceremony was held with the participation of representatives of the military-political elites and representatives of the defense industry.
According to Amir Khatami (Iranian Minister of Defense), a missile is capable of hitting various types of air assets, including fighter
Aviation
. According to Khatami, Iran in the current difficult conditions is improving its defense potential against the background of overtly belligerent anti-Iranian statements by the United States and Israel.
According to him, "a strong Iran uses the scientific and industrial base to create new missiles."
In all likelihood, this is the modernization of the "Fakur-90" rocket, which the Iranian (and not only Iranian) public saw 5 years ago at a military parade in Tehran.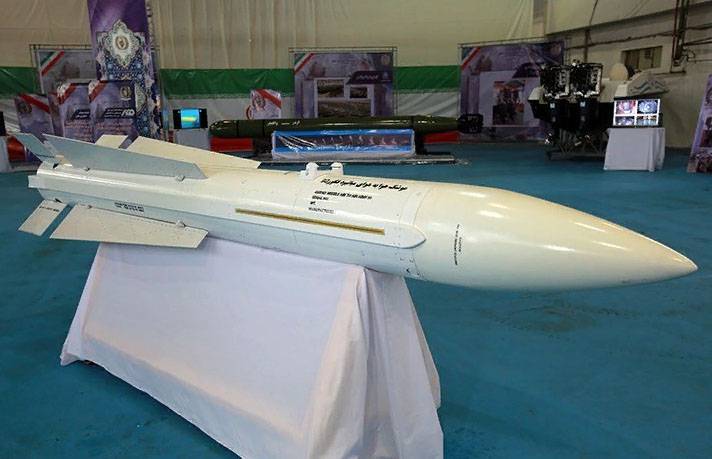 Iran is planning to use new missiles on F-14 Tomcat fighter aircraft that continue to be used in the Air Force of the Islamic Republic. In 2017, a test of a modernized version of the Fakur-90 rocket was demonstrated on Iranian television.
Meanwhile, the United States warned Iran against "threats against the States and the entire democratic world." "Threats to the whole world" The United States wants to monopolize?