The media, referring to the command of the IDF, reported on the first use of the anti-missile defense system "Prash David" ("Kela David") on the border with Syria. In fact, this is a multi-level (part of the layered) missile defense system of the Israel Defense Forces, which is designed to intercept various types of missiles, including unguided ones.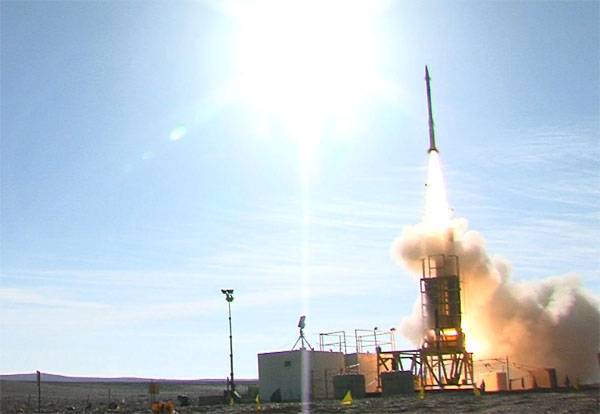 The Israeli military reported that the "Sling David" had to be used due to the fact that several missiles were fired at Israeli territory from the SAR. At the same time, it is recognized that the shelling was not intentional, but was one of the episodes of combat operations at the Golan Heights of the CAA against the "Syrian rebels". The insurgents in Israel continue to call the militants who are pressed against the Israeli borders in the clear hope that after a stray arrival of Syrian ammunition in the direction of Israel, its troops will strike precisely on the Syrian government forces. But at the moment about the Israeli strike on the positions of the CAA in southern Syria, the data is not published.
Against this background, there is information that the Israeli
aviation
dealt another blow to the Gaza Strip. This time, targets for the IDF were clusters of Hamas representatives who prepared balloons with incendiary contents for launching into Israeli territory. The use of such balls often causes fires that span tens of hectares of Israeli territory, including protected areas.
Returning to the data about the "Sling of David", it should be said that earlier on the Syrian direction, these Israeli missile defense systems were not used - at least, this is the official version.