Vilnius hysteria on the initiation of criminal cases by Russia in response to the "January 13 case"
The Lithuanian Foreign Ministry said that Russia is trying to put pressure on the Lithuanian judicial system. Thus, the head of the Lithuanian Foreign Ministry, Linas Linkyavichyus, responded to the decision of Russian law enforcement agencies to initiate criminal proceedings against those judges and representatives of the prosecutor's office of the Republic of Lithuania who are engaged in a criminal case previously initiated in Lithuania against former Soviet officers - the so-called January 13 (1991 of the year).
Russia initiated criminal cases in response to attempts at outright political persecution of those officers who in January 1991 carried out the order of the higher command and the Soviet leadership.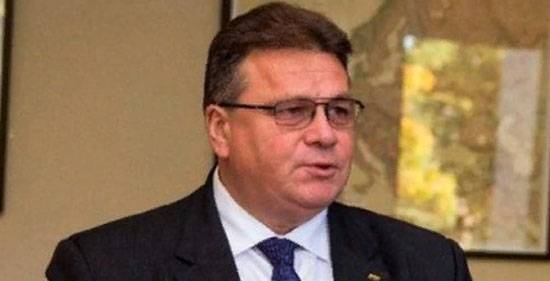 In an interview with the local media, the Lithuanian Foreign Minister stated:
It is not safe for them (judges and prosecutors) to go to Russia, as they may be detained. The same applies to countries that are satellites of Russia. This is our recommendation.
Lithuanian Minister himself did not clarify which countries the satellite of Russia considers Mr. Linkyavichyus and whose satellite Lithuania is today.
At the same time, Linkyavichyus added that Russia is engaged in "cynical attempts to put pressure on Lithuanian justice, refusing to cooperate with Vilnius in investigating the aggression of the USSR".
Lithuanian MFA:
Russia is increasingly drawn into the muddy waters of the pool of the Soviet past.
These statements of Linkyavichyus remind a well-known situation from the series "And why should we be?". It is possible to turn on a repressive machine against those who stood guard over the constitution of a single state - Lithuania can, but to respond by initiating criminal cases in response to the obscurantism of Lithuanian justice, Vilnius, no one can not. Such a logic.