Nuclear-powered submarine cruiser Tomsk Pacific
fleet
performed a cruise missile launch from a surface of the Sea of ​​Okhotsk on a surface target, reports
press office
Eastern District.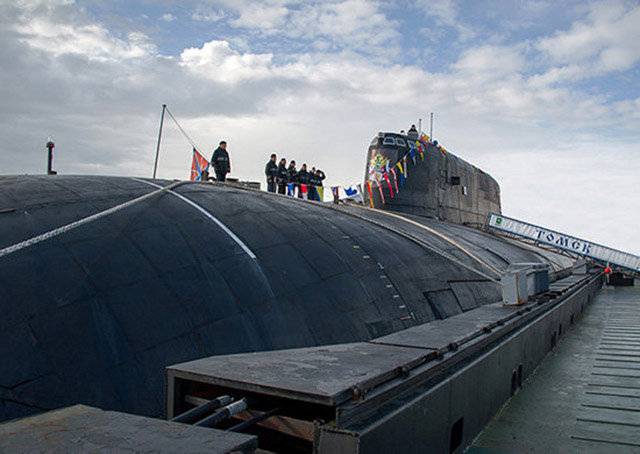 Start carried out in accordance with the plan of combat training.
It is reported that, according to objective monitoring data, an anti-ship cruise missile at a distance of 150 km successfully hit a target that imitated a military surface ship of a conditional enemy.
In the course of performing the task at sea, the submarine performed a hidden movement under water to the launch site and avoiding defeat by means of a conventional enemy after firing.
The successful holding of the event was ensured by ten ships and auxiliary vessels,
Drones
Pacific Fleet, as well as high-altitude MiG-31 interceptors.
Recall, on Saturday, the press service of the district reported on the firing of the corvette "The Perfect" in the Sea of ​​Japan.
The crew of the ship conducted an exercise to organize the repulsion of an attack by means of an air attack by an "enemy". Solving air defense tasks, the gunners fired at an air target - dropped by parachute
aviation
the target. In this episode, the crew interacted with the IL-38 anti-submarine aircraft of the Pacific Fleet naval aviation.