The situation in Syria. The United States again launched an airstrike on civilians in Deir ez-Zor
The evacuation of militants from the province of El Quneitra continues. Under fire american
aviation
the inhabitants of Deir ez-Zor suffered. It is reported
FAN
with reference to local sources.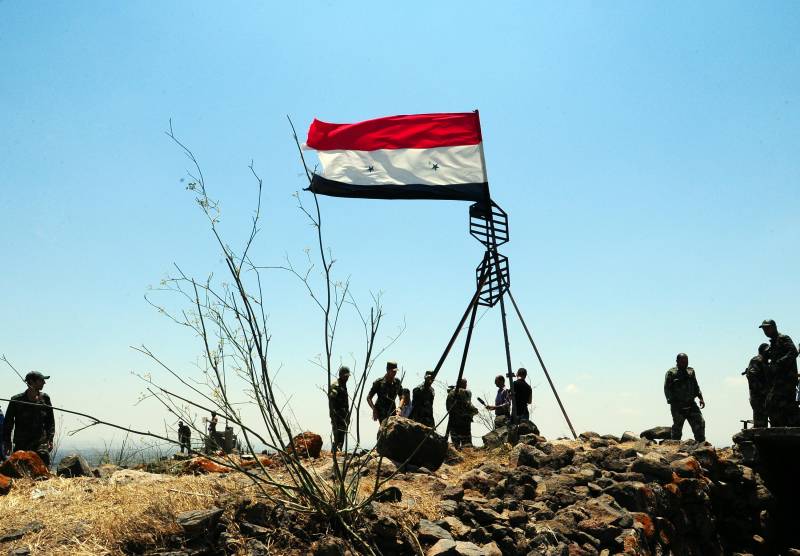 In the province of Latakia, on July 21 and 22, the air defense systems of the Russian Khmeimim base destroyed several
drones
launched by militants in the direction of a military facility. All UAVs were destroyed on the outskirts of the airbase.
Sources in the province of Deir ez-Zor, controlled by the Kurdish forces of the SDF, reported on the spread of skin diseases among the population. In addition, a large number of children are infected with typhus. Diseases due to lack of access to medical care continue to spread. Meanwhile, American aircraft launched a rocket attack on Al-Sousse, where, according to the command of the Western coalition, the IG terrorists are hiding (the group is banned in the Russian Federation). As a result of the strike, several local residents were killed, more than ten people were injured. The number of victims is specified.
The Russian Aerospace Forces conducted a series of strikes at locations in the Yarmuk River basin in the west of Dar'a province. The height of Tell al-Jabiya passed under the control of government troops. Also militants left the city of Nava. According to sources, in early August, the Nasib crossing point will resume its work at the border with Jordan.
A convoy of 60 buses arrived in the town of Kahtania (province of Quneitra) to evacuate anti-government militias to Idlib province. Earlier, the region has already left the party of militants on 55 buses. Before leaving, the radicals blew up several of their positions, so as not to surrender to government forces
weapon
and ammunition. In addition, one of the sources wrote that jihadists set fire to the border crossing between Syria and Israel.
http://www.globallookpress.com