The Russian Federation continues to increase its gold reserves. In case of a world economic war?
Having got rid of significant amounts of US debt securities (in recent months they were sold for the sum of 80 billion dollars), Russia continued to accumulate gold reserves in its vaults. We are talking about the so-called monetary gold, the volume of which in June grew by another 0,8%. In real terms, the increase was about 15,6 tons.
At the beginning of July, as the statistics of the Bank of Russia shows, the volume of gold in reserves of Russia amounted to almost 1944 tons. This suggests that since the beginning of 2018, the Central Bank has purchased more than 105 tons of gold.
The gold reserve of Russia is growing in recent years. So, in 2015, he added more than 17%, in 2016, about 14%, last year - 13,87%. In the current year, it is planned to remain on indicators of at least 10% of the growth of savings in monetary gold.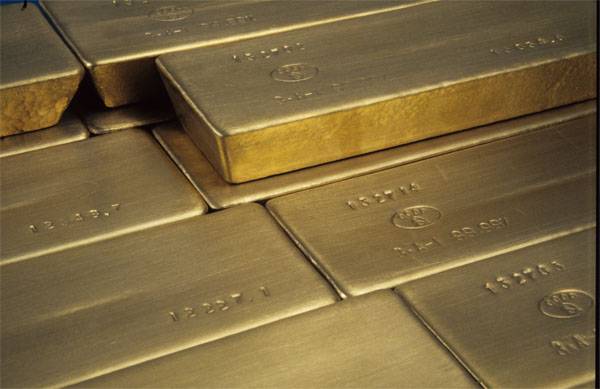 Today, gold at the Central Bank quotes is traded at 2500,18 rubles per gram. After the multidirectional movement of its value, gold in international markets has "increased" by almost 7,6% in a few days.
Experts are guessing what plans of the Russian authorities may be related to the tendency to dump the bulk of American securities (now they are not in Russia for 100 and deprive billions of dollars, but for less than 15 billion) and at the same time increase the gold reserves. One of the versions: a safety cushion in case the commencement of the US "against all" trade war leads to another global economic crisis, as a result of which goods may once again end up at one of the leading places in the economy. Another question: will gold become that commodity? But, ultimately, gold in the medium term will definitely not lose the function of providing money supply for most economies of the world. By the way, the other day the US president announced that he intends to increase the volume of duties on Chinese goods in the amount of up to half a trillion dollars. And this is actually the entire trade turnover between China and the United States.
http://www.globallookpress.com