British historian on the "salvation" of horses from Soviet soldiers: Nasolili "commies"
If the US military hadn't taken rare Lipizian horses from Czechoslovakia in May 1945, the Soviet soldiers would have killed them for meat, the British historian Mark Felton claims in his book.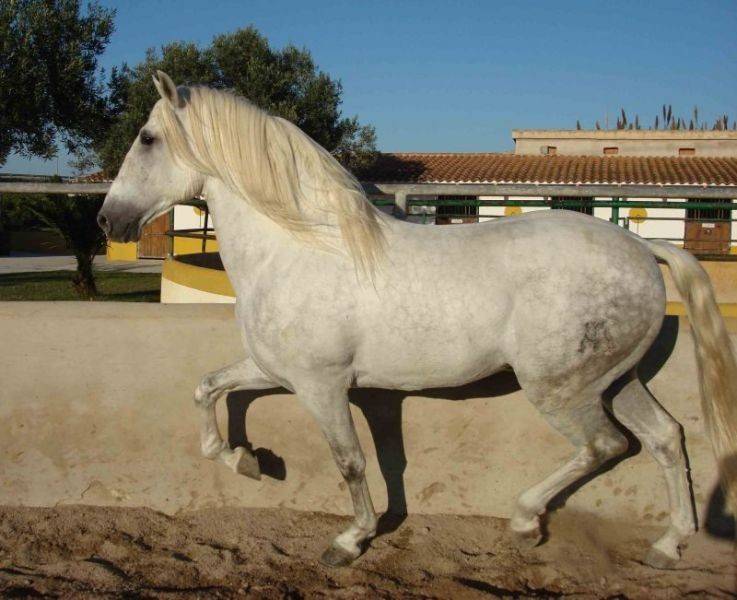 In his book, Felton talks about Operation Cowboy, during which the American military managed to evacuate a large herd of rare breed, bred in the 16th century in the village of Lipitsa, before Czechoslovakia arrived.
It happened in May 1945, three days after Germany's surrender. On the operation to save the horses decided "not very sentimental" American General George Patton. "He really wanted to" annoy the commies, "who hated no less than the Nazis", - quotes the historian
Bi-bi-si
.
Information to the Americans came from a captive German officer who was worried about animals and was afraid that the Russian barbarians would make steaks from them.
According to the historian, the battalion of the US Army arrived at the place (in the city of Gostunyun) on Patton's orders, first crushed the remnants of the Nazi forces, freed the prisoners, and then began to prepare the horses for evacuation. 26 Russian cossacks, who had earlier fought on the side of the Nazis, allegedly volunteered to help them. But in the midst of preparation, what was most feared happened was that Soviet troops appeared on the horizon.
However, according to Felton, a brave American officer blocked the path of the Soviet
tanks
stating that here begins a zone controlled by the United States. There was a dispute, the Soviet general arrived to understand.
However, the American continued to bluff: "This is not your jurisdiction, you have gone beyond your territory." And then he even threatened the general to open fire if the "red" continued to move.
The general, according to the historian, doubted that he was right and decided to consult with the command. Meanwhile, a brave American rushed back and ordered the evacuation of the herd to begin. Eventually the horses were brought to Austria.
What would become with these graceful horses, if they were in the hands of Soviet soldiers? Most likely, they would have just been slaughtered for meat, as has happened before, and not only with Soviet soldiers - horse meat was widely distributed during the war, but they saved on beef and pork, Felton writes.