Fighters of VSU were again blown up on own mines
Ukrainian soldiers, being intoxicated, were blown up by a mine previously laid by fighters of another unit of the Armed Forces of Ukraine, reports
Donetsk News Agency
.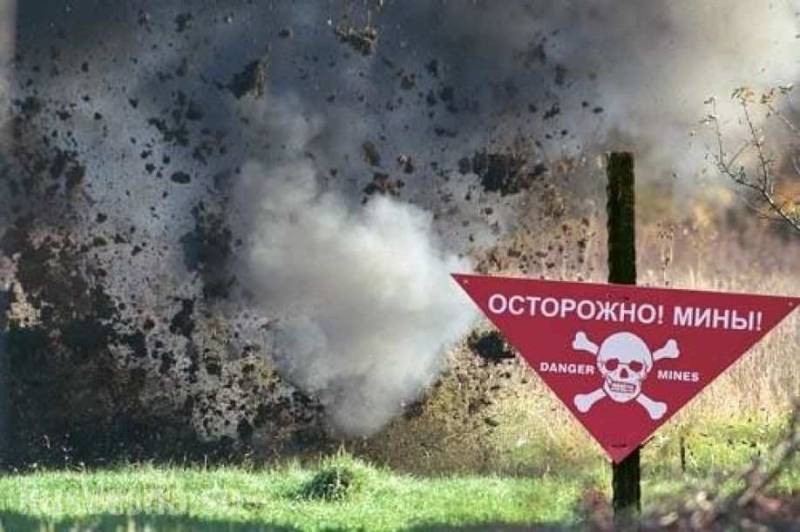 As told to the publication in the operational command of the DPR, an emergency occurred on Friday around 21: 10.
The 3 battalion of the 28 separate battalion of the mechanized brigade of the Armed Forces of Ukraine, while intoxicated, were seen on a camouflaged Lanos passenger car near the village of Marinka. The driver "lost control of the vehicle and hit a mine set by the Ukrainian Armed Forces, followed by an explosion," the military department said.
The consequences of the incident are not specified, data on the victims are also not given.
The agency recalls that the last fact of the explosion of the Ukrainian security forces on their own mines was recorded in early June in the area of ​​the village of Talakivka. Then, as a result of the explosion, 9 soldiers were killed and injured.
Meanwhile, the Ukrainian Embassy in Washington confirmed the information on the provision of military aid in the amount of $ 200 million by the United States to Kiev.
The message of the diplomatic mission notes that this assistance will go to Ukraine in the form of military equipment, equipment and logistics.
Currently, the "relevant structures" of the Pentagon have already begun to conclude contracts for the supply of Ukrainian army equipment and service package in 2018 year, added in the embassy.
https://www.slovoidilo.ua