Klimkin: Donbass referendum is a rehearsal for the collapse of Ukraine
Moscow is not interested in the Donbass with its Ukrainian residents, Putin's proposal on a referendum there is just a rehearsal for the collapse of all Ukraine, said Foreign Minister Pavel Klimkin.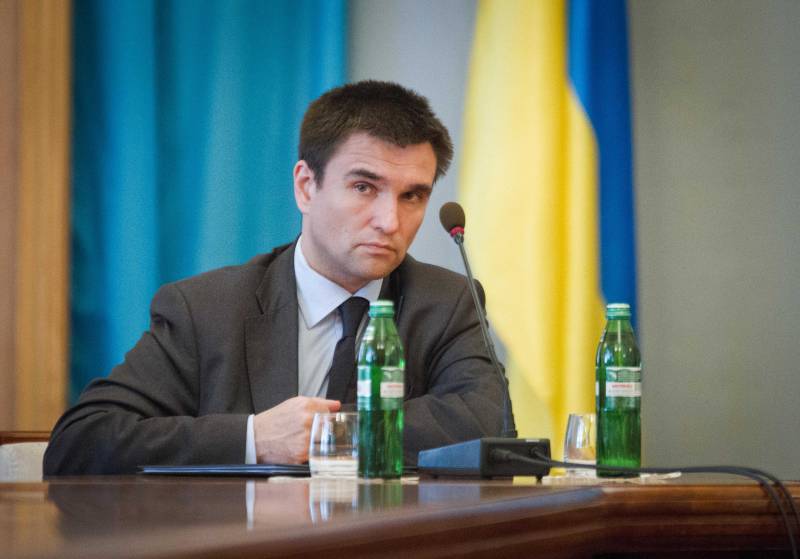 Many experts and journalists call me, asking me to comment on the Russian proposal regarding the "referendum in the Donbass",
Wrote Klimkin in
Facebook
.
According to the minister, he did not see such a proposal, but if it exists, then this is the greatest audacity.
For this audacity I will say briefly: no one believes in the possibility of free and fair expression of will in the Donbas during the Russian occupation,
he declared.
At the same time, Klimkin noted that a referendum in the east of Ukraine is impossible neither from a political nor from a legal point of view.
At the same time, according to him, people need to clearly realize one thing: Donbass with its Ukrainian citizens is not at all interested in Moscow. The Kremlin's proposal on a referendum is a kind of rehearsal for the collapse of all Ukraine.
The Foreign Minister called for recalling "Russian passages about the federalization of Ukraine," and stressed that these "passages" are not about Donbass at all. But the Russian authorities will not succeed in ruining the country, Klimkin concluded.
We will remind, earlier, Western media with links to sources reported that Vladimir Putin at a meeting in Helsinki suggested that Donald Trump consider a proposal to hold a referendum in Donbas, at which residents of the DPR and LPR would speak about the status of their territories.
http://www.globallookpress.com