Western countries should not have any illusions about some new ideas of Vladimir Putin on the settlement in the Donbas, this is a hoax, wrote in
Facebook
former head of the Ukrainian government Arseniy Yatsenyuk.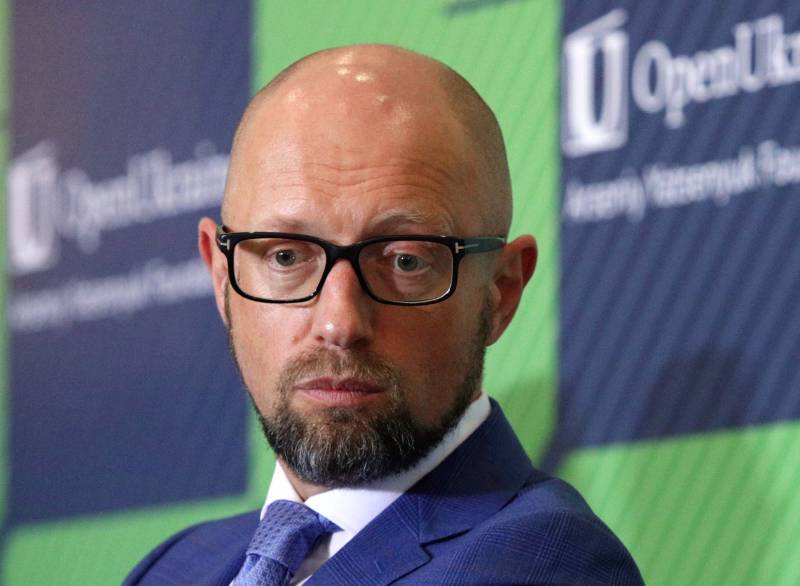 Yatsenyuk advised all partners of Ukraine not to be led by Putin and not to have any illusions about the "interesting" and "new" ideas that were proposed in Helsinki at the US-Russia summit.
Behind these ideas one can see the old and predatory gut of the aggressor, who enjoys the mockery of the free world,
writes ex-prime minister.
According to him, the negotiating proposals of the President of the Russian Federation are always a hoax. The vast majority of them only imitate the way to solve problems. In essence, this is a negotiation trap.
Yatsenyuk expressed confidence that Ukraine will not take seriously any secret plans of the Kremlin concerning the Donbass and Ukraine.
In this regard, in his opinion, Ukraine has the moral, political and simply human right to demand from the western partners to strictly adhere to the civilized principles of international relations.
You can't stand on a par with the "aggressor", since moral equality with it is the worst possible strike.
weapons
mass destruction in relation to themselves, concludes Yatsenyuk.