Japanese parliamentarians adopted amendments to the law from 1982 of the year, which addresses "special measures to help find a solution to the problem of the northern territories." Recall that in Japan the northern territories continue to be called the Russian Southern Kuril Islands. What is the essence of the amendments?
On their basis, Russia is declared a partner country for the implementation of economic activities in the "Japanese northern territories." Simply put, the amendments make it possible to evaluate the logic of official Tokyo, according to which it is Japan that "grants the right of Russia" to conduct joint activities in the Kuril Islands. Modestly ...
Japan also announces the creation of the so-called "Northern Fund", which is proposed to be financed from the budget of the Hokkaido Island in the amount of approximately $ 90 million.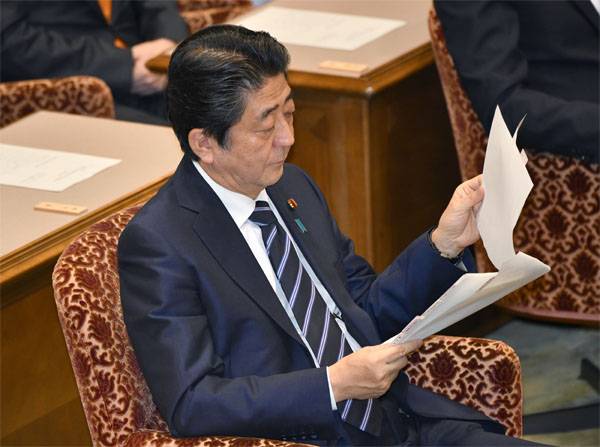 It is noted that the activities of Russia in the Kuriles "will be of a specific nature in cooperation with Japan."
The official comment of the Russian Foreign Ministry is as follows:
It is completely incomprehensible why Japanese lawmakers needed to pull out for renewal a legal act adopted in an era of bilateral relations with Moscow that were far from friendship and cooperation, now that relations between our countries are dynamically developing in line with the decisions of the leaders of Russia and Japan.
It is added that amendments to Japanese law from 1982, contradict the agreements reached between Moscow and Tokyo and undermine the atmosphere of trust.
The Russian Foreign Ministry stressed that the Japanese move is talking about the attempt of the official Tokyo to impose its will on Russia and to predetermine the outcome of future negotiations on the conduct of joint economic activities.
The Russian Foreign Ministry adds that the Japanese solution creates significant problems for the promotion of co-management issues in the South Kuriles.
Apparently, in Japan, a certain movement towards Moscow was regarded as its weakness, and therefore they decided to seize the moment and consolidate their desires legislatively.