Concern "Almaz-Antey" ahead of time transferred to the Russian military department the regiment C-400 "Triumph", reports
TASS
.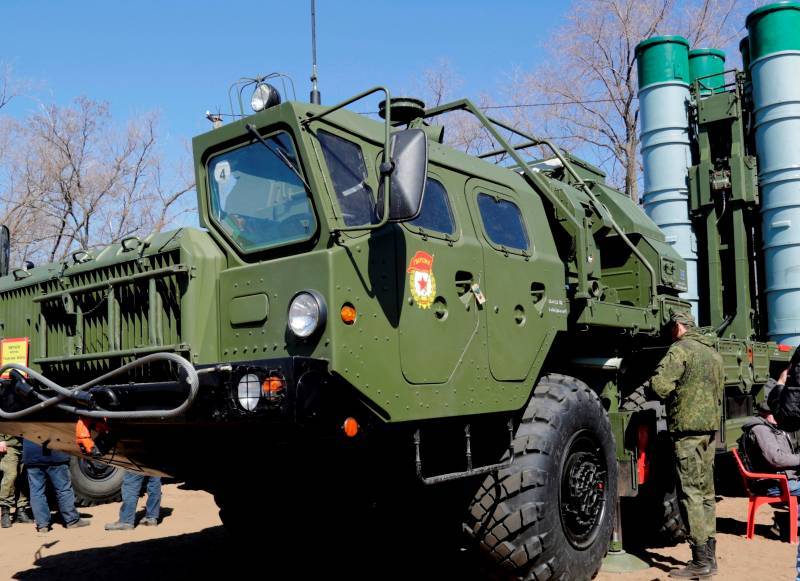 Archive photo
The C-400 anti-aircraft regimental system, the first this year, was transferred to the Ministry of Defense, the company was informed.
The ceremony of handing over complexes to the military took place in the Astrakhan region at the Kapustin Yar proving ground.
As the general director of the concern Yan Novikov noted, all systems had previously been tested at the same test site.
According to him, the equipment, in accordance with the requirements of the military, was brought to the range, where overflights were performed, accompanied by real targets. Novikov added that the acceptance tests were completed successfully.
C-400 - Russian medium-range and long-range anti-aircraft missile system, adopted by the 2007 year. Designed to destroy all types of air targets within a radius of 400 km at an altitude of up to 35 km. With the connection of additional modules, its radius of action increases to 600 km.
Many foreign experts recognize the C-400 the best anti-aircraft system in the world. The first foreign customer "Triumph" was China (2015 year). Purchase agreements were also made by India and Turkey. The latter asked to speed up the execution of the contract, in connection with which the delivery was planned for July next year.