Dashing surprises from the Ministry of Defense of the Russian Federation: shots with "Petrel", "Poseidon" and "Peresvet"
The Ministry of Defense publishes footage testing the latest (prospective) weapons. In addition to the shows of the launching of combat elements of the Dagger and Avant-garde, the defense department presented tests of the Peresvet combat laser complex.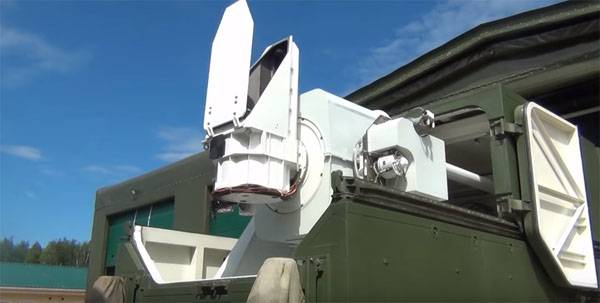 The shots demonstrate how cars leave the hangars, on the chassis of which are installed the same laser warheads with power supply systems. The appearance of the mobile battery is impressive. At the same time, the capacity of the plant is kept secret. After the order of the commander "To perform the combat task to begin," military equipment is transferred to a given square for the implementation of pilot operations. On the frames you can see how the installation "Peresvet" positions the combat unit, directing it to the target. In this case, the operation of the laser itself is not demonstrated.
The Defense Ministry also demonstrates a test episode of the armament, which was called the "Petrel". In the future, this is a cruise missile with a nuclear power plant, which ensures virtually no time-limited flight. Within a few seconds, the flight of the rocket is taken from the aircraft. Next, the factory workshop is demonstrated, where the "Petrel" variant is shown in the launch module.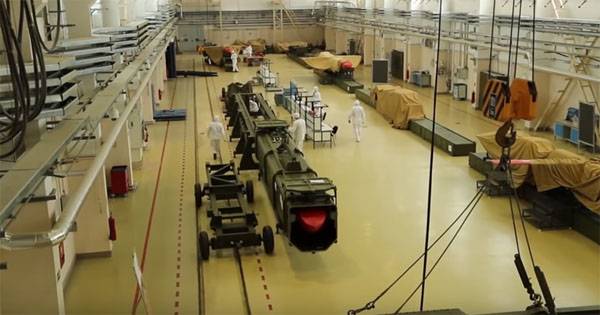 Video from "Petrel":
Also, the domestic Ministry of Defense demonstrated the appearance of the ocean multi-purpose system "Poseidon."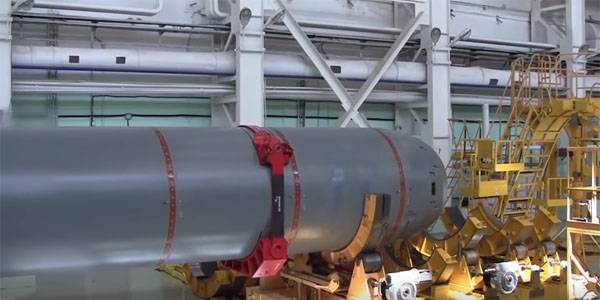 The tail and the screw "Poseidon" prudently "blurred" on the frames. At the same time, the video demonstrates the rotational ability of the plumage elements of the underwater system.
The video in the animation mode demonstrated the potential use of this unique system that is capable of delivering a nuclear warhead under water to the desired target. As one of the targets, the carrier strike group of the conditional enemy is shown. And in this world, frankly, not so many states possess aircraft strike groups ...
From the material of the Information Department of the Ministry of Defense of the Russian Federation:
The unique capabilities of the device will allow the Navy
Fleet
fight with carrier-based and naval strike groups of a potential enemy in any direction of the oceanic theater of operations, hit objects of coastal infrastructure at an intercontinental range.
It was noted that Russia continues to implement measures to strengthen its military security.
Ministry of Defense of Russia