The Era accepts the first draftees. How to get to serve in the technopolis of the Ministry of Defense?
The first call is reported in the so-called military technopolis "Era" in Anapa. This is a complex owned by the Ministry of Defense of the Russian Federation, and which is being created to ensure the development and implementation of the latest defense technologies. It is noted that "Era" will consolidate the talent of young scientists to search for promising technologies that can be applied in military affairs (and not only).
According to the chief of the organizational-mobilization department of the headquarters of the Central Military District, Major General Alexander Linkov, the first 28 young military men of "urgent" service are called up for service in Eru. This conscripts from the regions of the Volga region, the Urals and Siberia. In particular, conscripts from Orenburg and Tatarstan arrived in Anapa.
How can a draftee get into service at Eru? The press service of the Innopolis reports that one of the recruits sent his resume to the official website of the Ministry of Defense, indicating that he graduated from the Moscow Aviation Institute branch in Baikonur and received a diploma in the specialty Experimental Development of Aircraft. In the summary, he noted that he has experience at the Khrunichev Center.
What projects is already working military innopolis (technopolis) "Era"?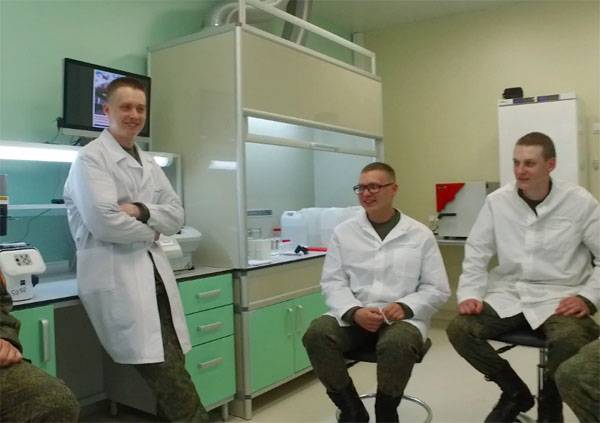 In particular, "Ere" is developing technical "vision" for transport, including railway, studying promising materials, including materials based on the principle of biotechnology, conducting experiments in the field of medicine, developing IT complexes, etc.
The selection of recruits in the "Eru" is carried out, including on the indicators of training young people in universities.
http://www.era-tehnopolis.ru